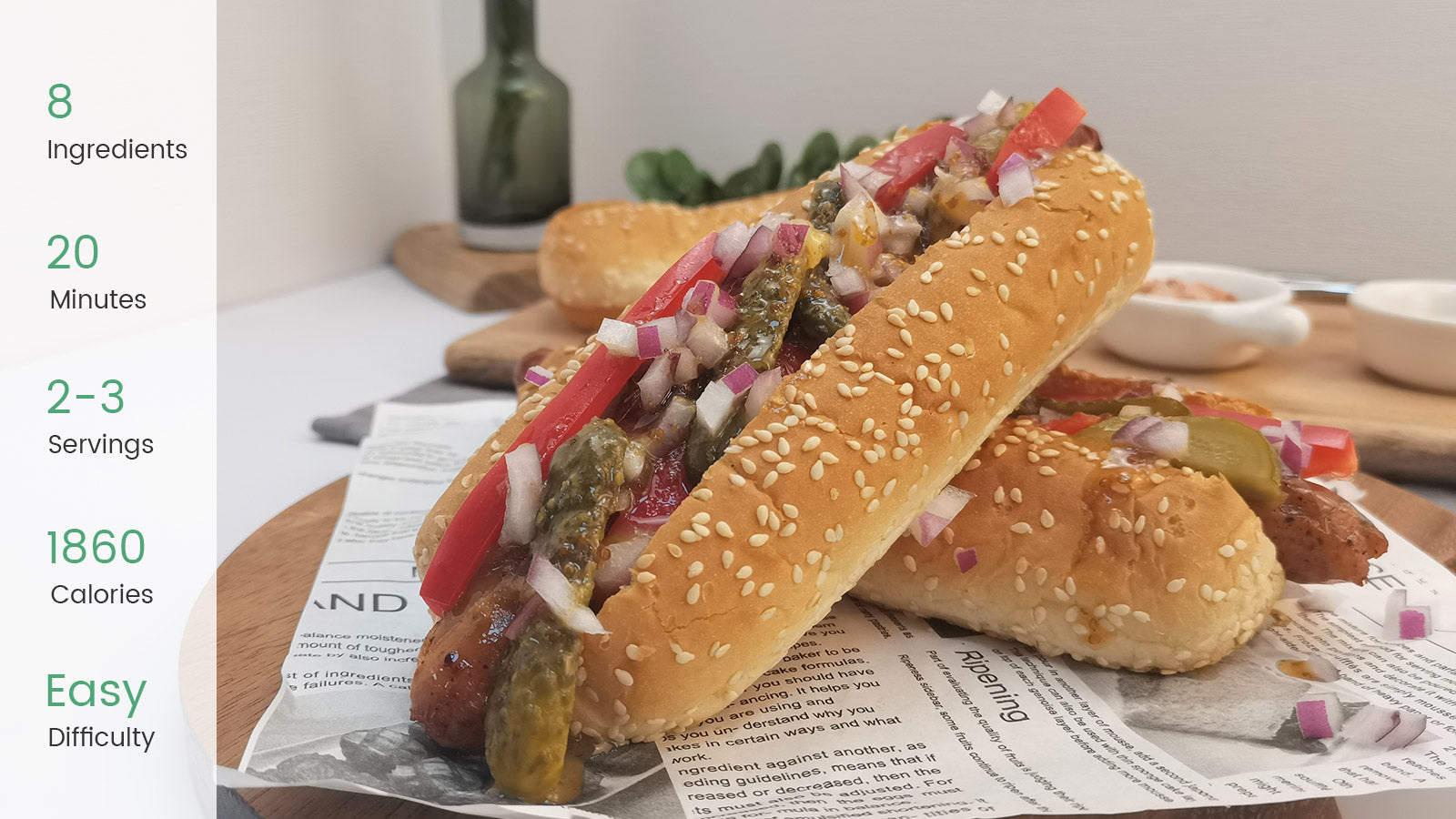 Love the Chicago-style hot dog? Sound off in the comments.
Ingredients:
4 Hot dog sausages
2 Hot dog buns
0.7oz Pickles
0.7oz Red pepper
1oz Diced onion
1.7oz Yellow mustard paste
3.5oz Honey
Step by Step Cooking Instructions:
Step 1:
Preparation of Honey Mustard Sauce:
Yellow mustard + yellow mustard seeds + honey

Step 2:
Hot dog buns:
Air fry at 180°C for 5 min.

Step 3:
Hot dog sausages:
Air fry at 180°C for 10 min.

Step 4:
Pile on the toppings in this order:
Honey mustard sauce, hot dog sausages, red pepper, pinckles, honey mustard sauce, diced onion.
Enjoy!