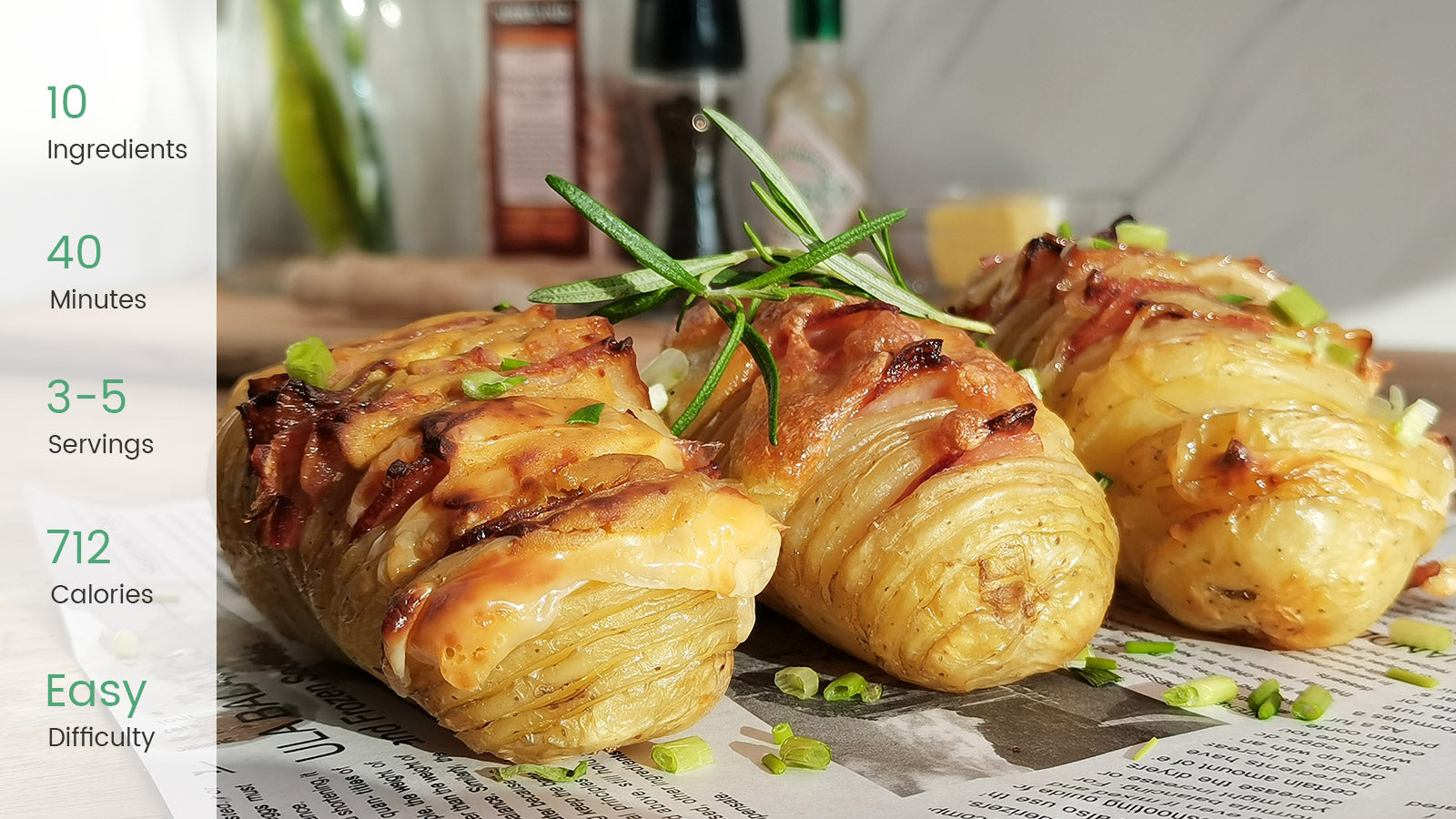 Accordion potatoes are perfect if you want to elevate your normal potato side dish! And get this, they are SUPER easy to make!
Ingredients:
5 Potatoes
Bacon
Cheese slices
Yellow mustard
Mayonnaise
Crumbled mozzarella
Butter
Salt
Cracked black pepper
Tabasco
Step by Step Cooking Instructions:
1. Slice on each potato, stop about 1/4 inch from the bottom.
2.Wrap the potatoes in tinfoil and air fry at 180°C for 25 minutes.
3.Place bacon slices and cheese slices in the layer of each potato.
4.Sprinkle with Tabasco, yellow mustard, mayonnaise, crumbled mozzarella, salt, cracked black pepper, and butter, respectively.
5.Air fry at 180°C for another 10 minutes.
Enjoy!