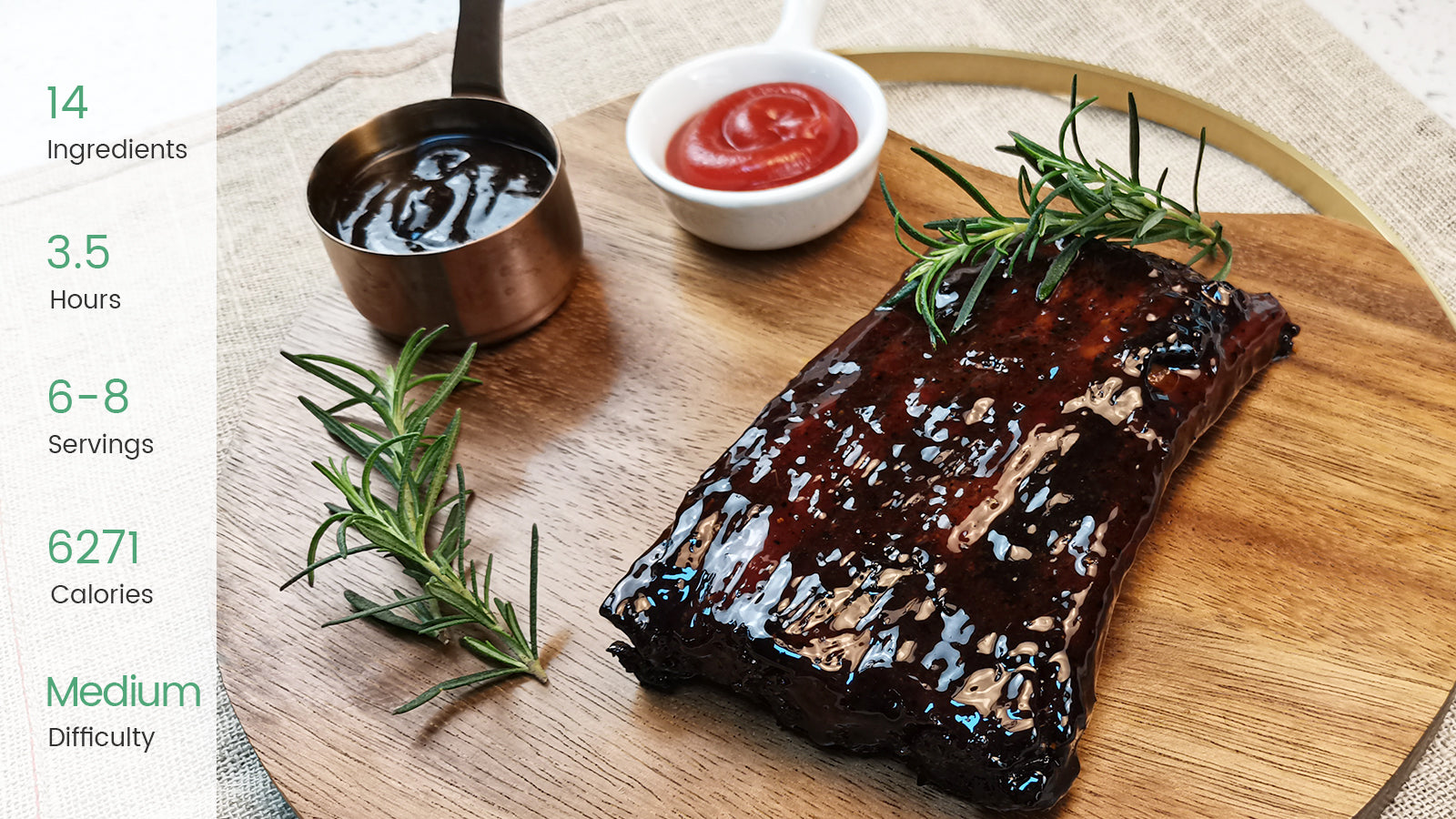 Super juicy and tender pork chops, with KOOC's secret BBQ sauce. The best oven baked pork chop recipe ever!
Ingredients:
Prok Chop Ingredients:
2kg Pork chops 
40g Brown sugar 
5g Salt
1.5g Black pepper 
6g Garlic powder
8g Sweet pepper powder
2g Chili powder
5g Cumin
0.3g Oregano leaves
Secret BBQ sauce ingredients:
Tomato sauce 30g
Honey 30g
Black pepper sauce 20g
Barbecue sauce 40g
Step by Step Cooking Instructions:
Step 1: Combine the pork chop ingredients in a bowl. Rub both sides of pork chops with the mixture to season.
Step 2: Place the seasoned pork chops on a baking sheet and seal with foil.
Step 3: Preheat oven to 130℃ for 5 minutes. Bake the pork chops to 130℃ for 2.5 hours.
Step 4: Prepare secret BBQ sauce: mix tomato sauce, honey, black pepper sauce and barbecue sauce.
Step 5: Wait until the pork chops are cool. Brush both sides of the pork chops with the secret BBQ sauce.
Step 6: Put back into the oven and bake to 160℃ for 10 more minutes.
Step 7: Brush with secret BBQ sauce again. Serve and enjoy!