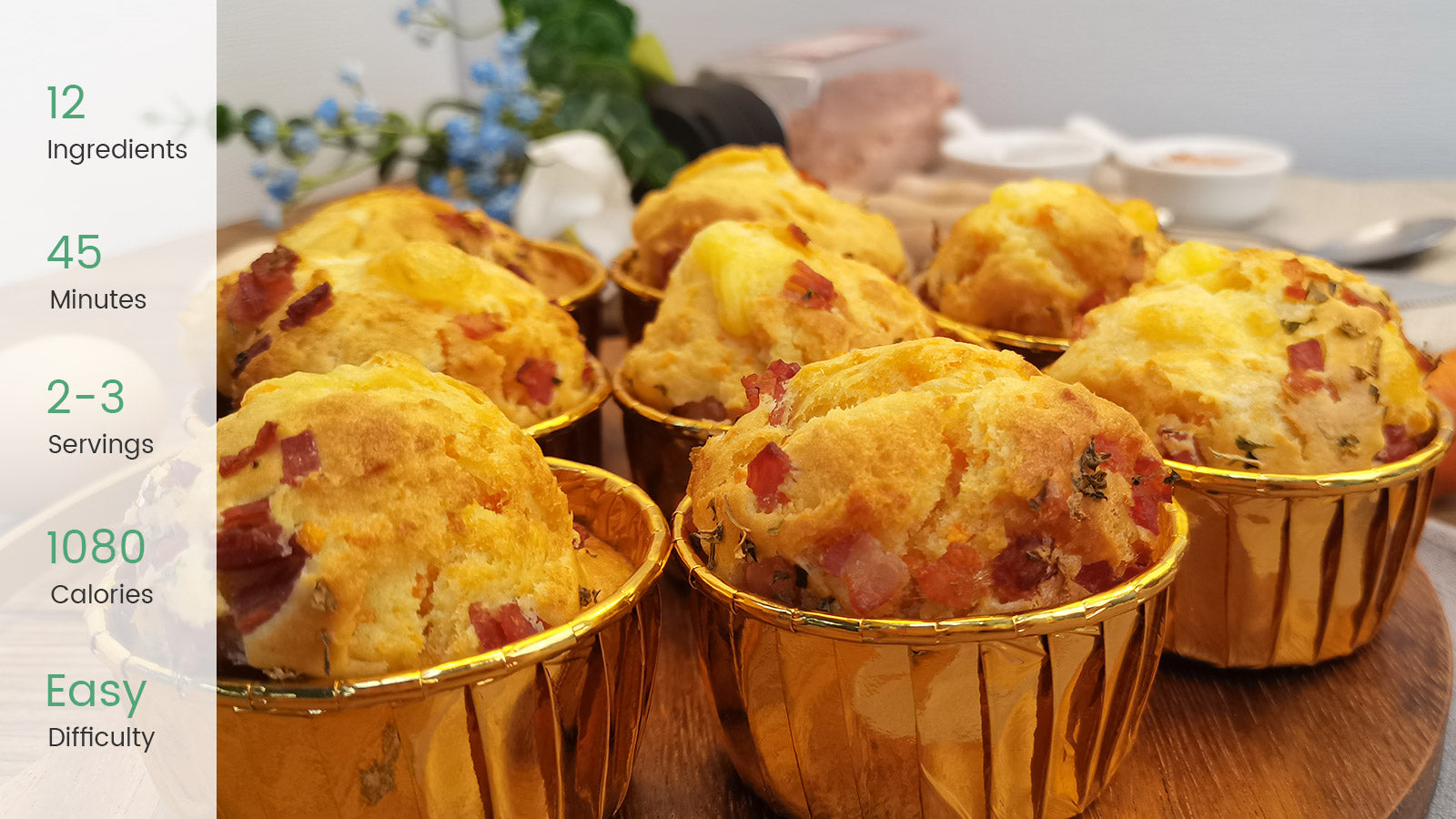 This is our favorite recipe for carrot cupcakes! They are easy to make, versatile and utterly delicious. 
Ingredients:
7oz Chopped carrots
2 Eggs
1.4oz Oil
2.4oz Sugar
0.14oz Salt
7oz Low gluten flour
0.14oz Baking powder
0.07oz Baking soda
3.5oz Milk
Shredded mozzarella cheese
Bacon
Chopped parsley
Step by Step Cooking Instructions:
Step 1. Mix eggs, milk, and oil.
Step 2. Add salt and sugar, and stir evenly.
Step 3. Add chopped carrots, low gluten flour, baking powder & baking soda and stir into paste.
Step 4. Fill cups with the paste (7/10 full) and add shredded mozzarella cheese. Top with some bacon and chopped parsley.
Step 5. Air fry at 160°C for 20~25 minutes.
Enjoy!