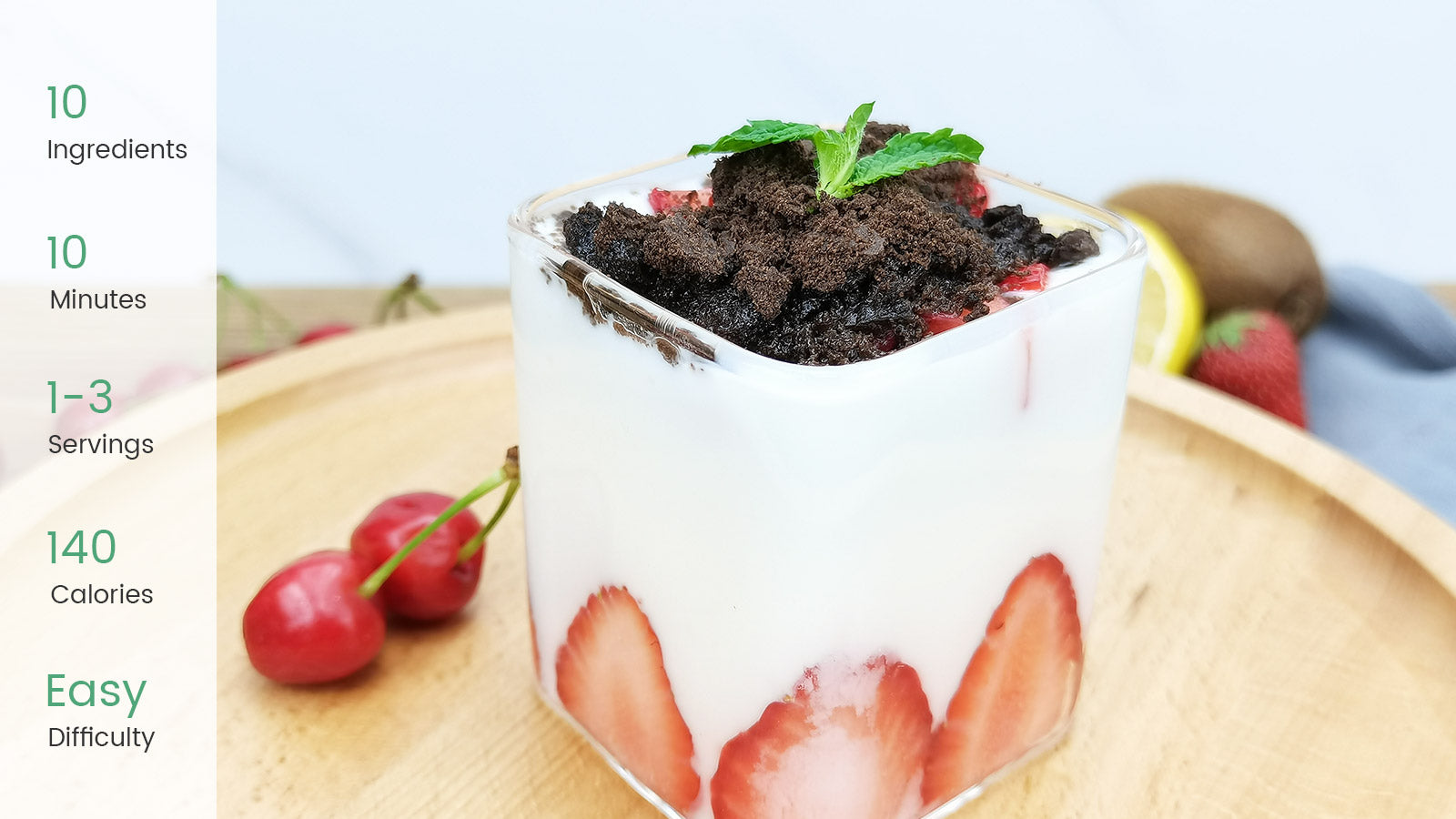 Fruit + Yogurt + Oreo = Infinite Happiness. The best part is - it is supper healthy, and super easy & quick to prepare - just in 4 steps! An ideal option of party dessert, or simply enjoy it yourself after dinner.
Ingredients:
Yogurt
Oreo cookie crumbles
Strawberries
Mango
Kiwi
Step by Step Cooking Instructions:
Step 1: Place strawberry slices against the cup wall
Step 2: Add yogurt
Step 3: Add diced strawberries and Oreo crumbles
Step 4: Follow the same steps for mango & kiwi Oreo Yogurt Cup!
Enjoy!