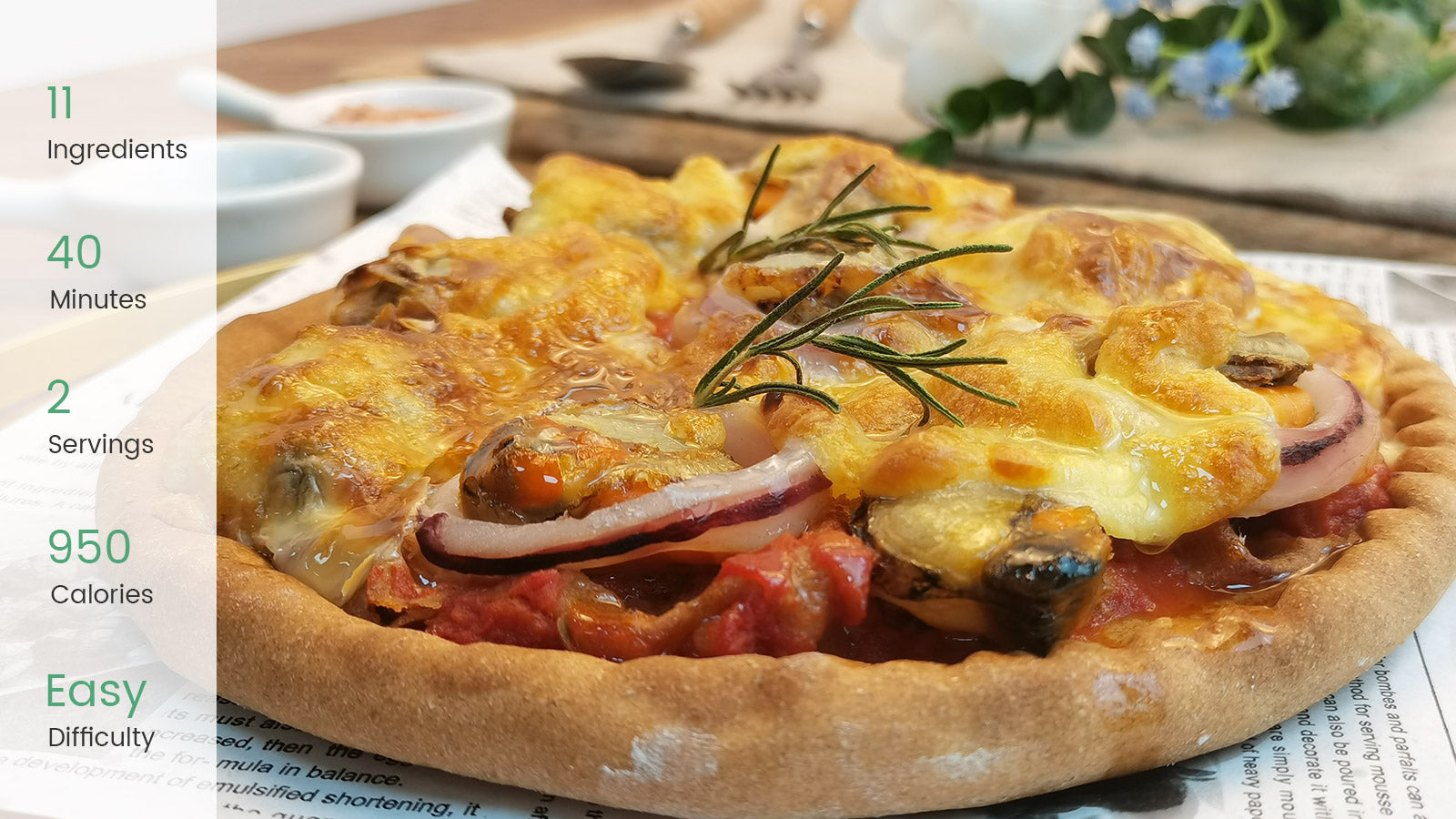 These pizzas are super colorful and super tasty. The seafood, herbs and veggies will make dinner time a delight. Buon appetito!
Ingredients:
0.7oz Calamari
0.7oz Scallop
1oz Homemade ketchup
5oz Whole wheat flour
5oz Low gluten flour
0.07oz Salt
0.07oz Yeast
0.7oz Oil
5oz Water
2oz Shredded mozzarella cheese
2 Slices of cheese
Step by Step Cooking Instructions:
Step 1: Dissolve yeast in 100℉ water.Step 2: Mix the low gluten flour, whole wheat flour, water and oil and knead into a dough.Step 3: Knead for about 10 minutes or until smooth. Let rest for 5-10 minutes.Step 4: Knead the dough again until smooth, then divide into several small balls, each about 6.3oz.Step 5: Flatten the balls and roll out, poke holes and put into air fryer.Step 6: Air fry at 360℉ for 6 minutes. take out to turn over and air fryer for another 3 minutes.Step 7: Add ketchup, calamri, scallop, cheese slices and shredded mozzarella cheese.Step 8: Air fry at 360℉ for another 10 minutes.Enjoy!