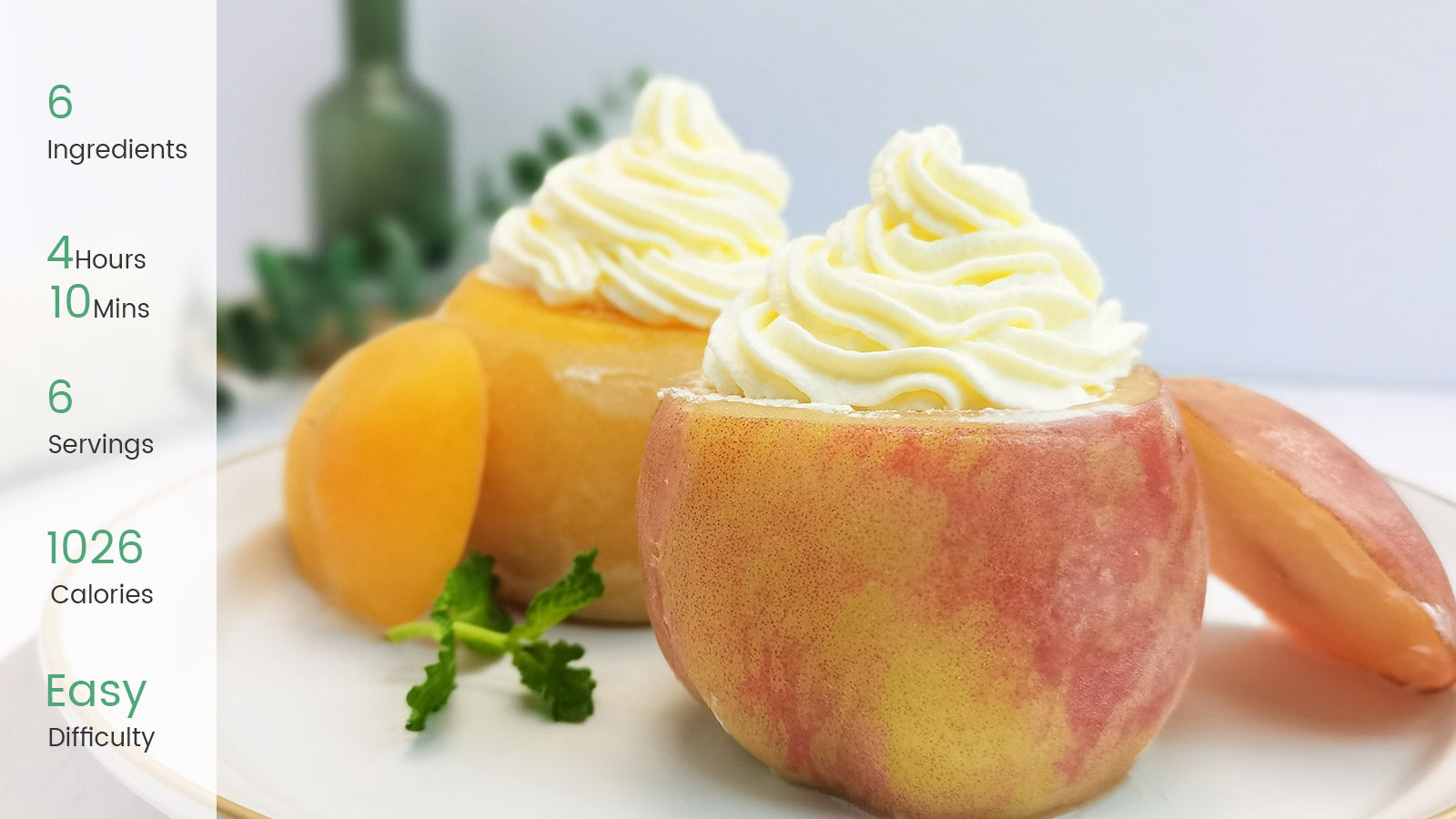 The taste of summer! No ice cream maker needed, just minutes to make this fun and absolutely creamy peach ice cream at home! 
Ingredients:
6 Peaches
10oz Light cream
0.7oz Sugar
2oz Condense milk
0.7oz Strawberry powder
Salt
Step by Step Cooking Instructions:
1. Add salt and wash the peaches. Cut off the top of the peach and scoop out the fruit flesh.
2. Mix 10oz of light cream and strawberry powder and whip the cream with a whisk until it has a grain.
3. Add condensed milk into 7oz of mixed light cream. Fill the mixture into peaches.
4.Freeze in the refrigerator for 4 hours or more.
5.Whip the remaining 3oz of the mixed light cream with sugar and continue to whip for another 30 seconds and place in a laminating bag.
6.Squeeze the cream over the top of the peach ice cream.
Enjoy!