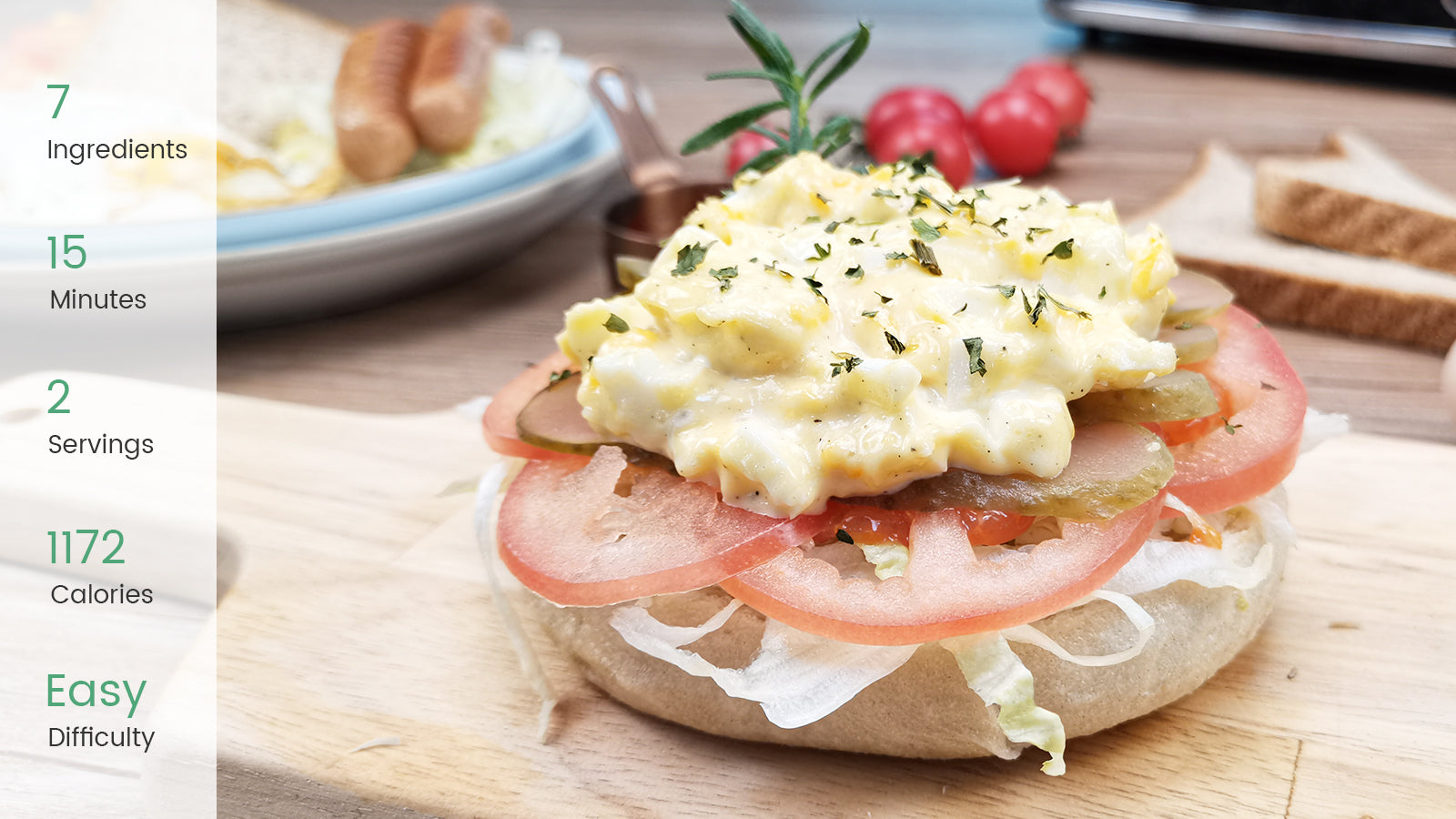 Next time you find yourself with only eggs in your fridge and need some recipe ideas, try this one. 
Ingredients:
1 Bagel
2 Hard-boiled eggs, peeled
1 Tomato sliced
40g Iceberg lettuce shredded
2 Pickled gherkin slliced
50g Mayonnaise
1g Salt
0.3g Ground black pepper
Step by Step Cooking Instructions:
Step 1: Mash the eggs with a fork until finely chopped. Add mayonnaise, salt, and black pepper, and stir until combined to make egg salad.
Step 2: Cut the bagel into halves. Toast using a KOOC toaster on shade setting 4.
Step 3: Top bagel with the shredded lettuce, tomato, gherkin and egg salad.
Step 4: Serve warm, and if you'd like - with some grilled frankfurt sausage to open this pleasant day!