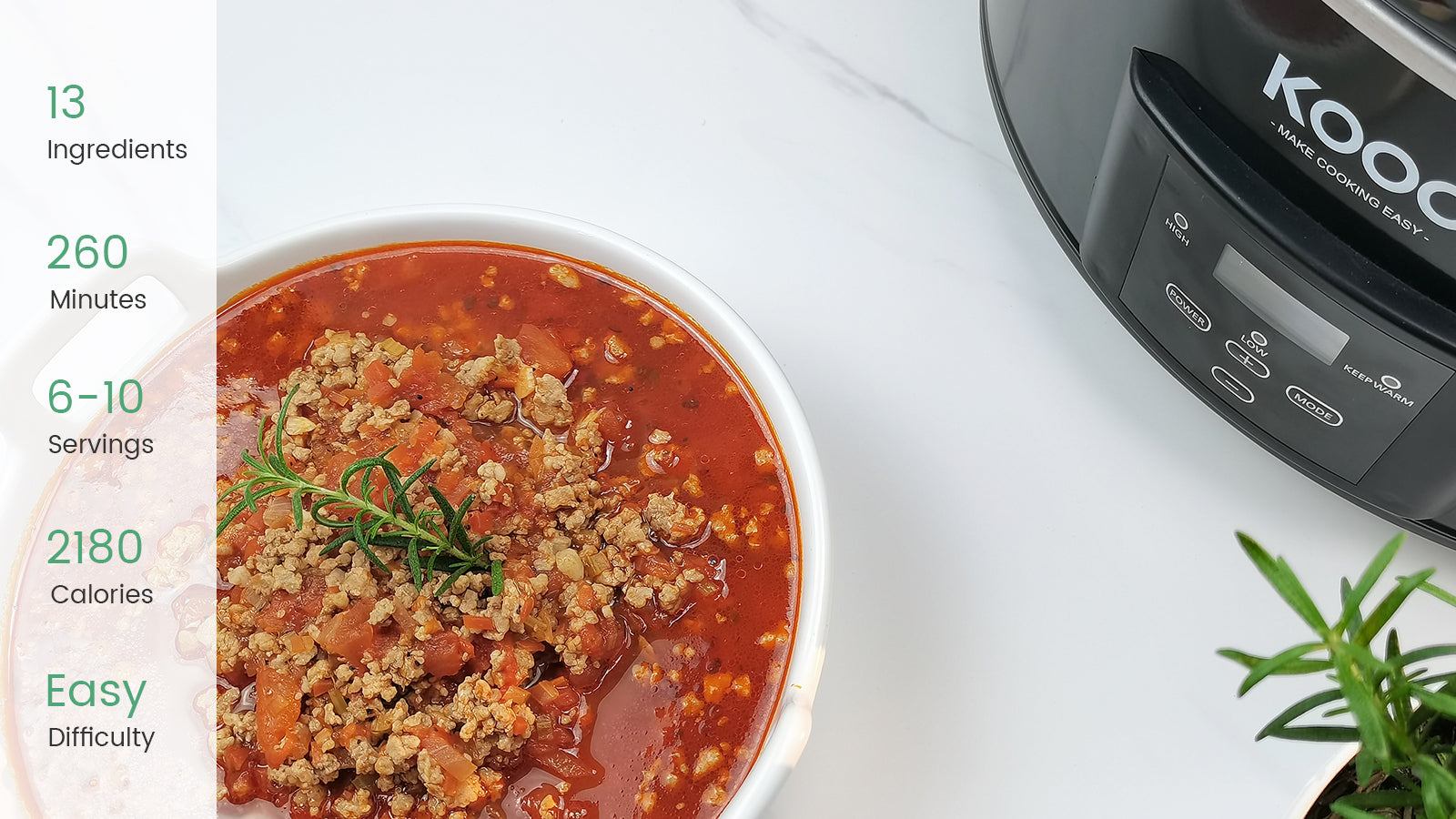 This made-from-scratch Italian meat sauce is classic and beyond genuine. A pot of this would beat any sauce on the shelf.
This made-from-scratch Italian meat sauce is classic and beyond genuine. It is thick and has such rich flavor thanks to the combination of fresh tomatoes, meat and a few spices. Simmering in the slow cooker holds the maximum nutrients as well as add flavor. Serve with your favorite everything - pasta, french fries, etc. Check 3 Dishes Go Best with Homemade Italian Meat Sauce to get some idea!
Ingredients:
3~5 Fresh tomatoes
500g Ground pork
150g Onion chopped
100g Carrot chopped
100g Celery chopped
40g Garlic sliced
200g Tomato paste
8g Salt
0.5g Black pepper powder
0.3g Thyme
0.3g Oregano leaves
2g Oil
500ml Water
Step by Step Cooking Instructions:
Step 1. Put the tomatoes in a pot of cold water. Bring the water to boil then remove the tomatoes and peel.
Step 2. Crush the peeled tomatoes.
Step 3. In a saucepot, heat a small amount of oil, add garlic, onion, celery, carrot and saute until fragrant.
Step 4. Pour in the tomato paste and stir.
Step 5. Add crushed tomatoes and a small amount of water, wait until boil.
Step 6. Saute the ground pork until the meat is slightly browned.
Step 7. Pour the cooked tomato sauce and meat into a 8.5-quart slow cooker.
Step 8. Add 500ml of water, salt, black pepper, thyme, and Oregano leaves. Stir, simmer over high heat for 4 hours.
Step 9. Serve with your favorite pasta, lasagna, french fries - anything! The meat sauce could last for 30 days when keep in the freezer!