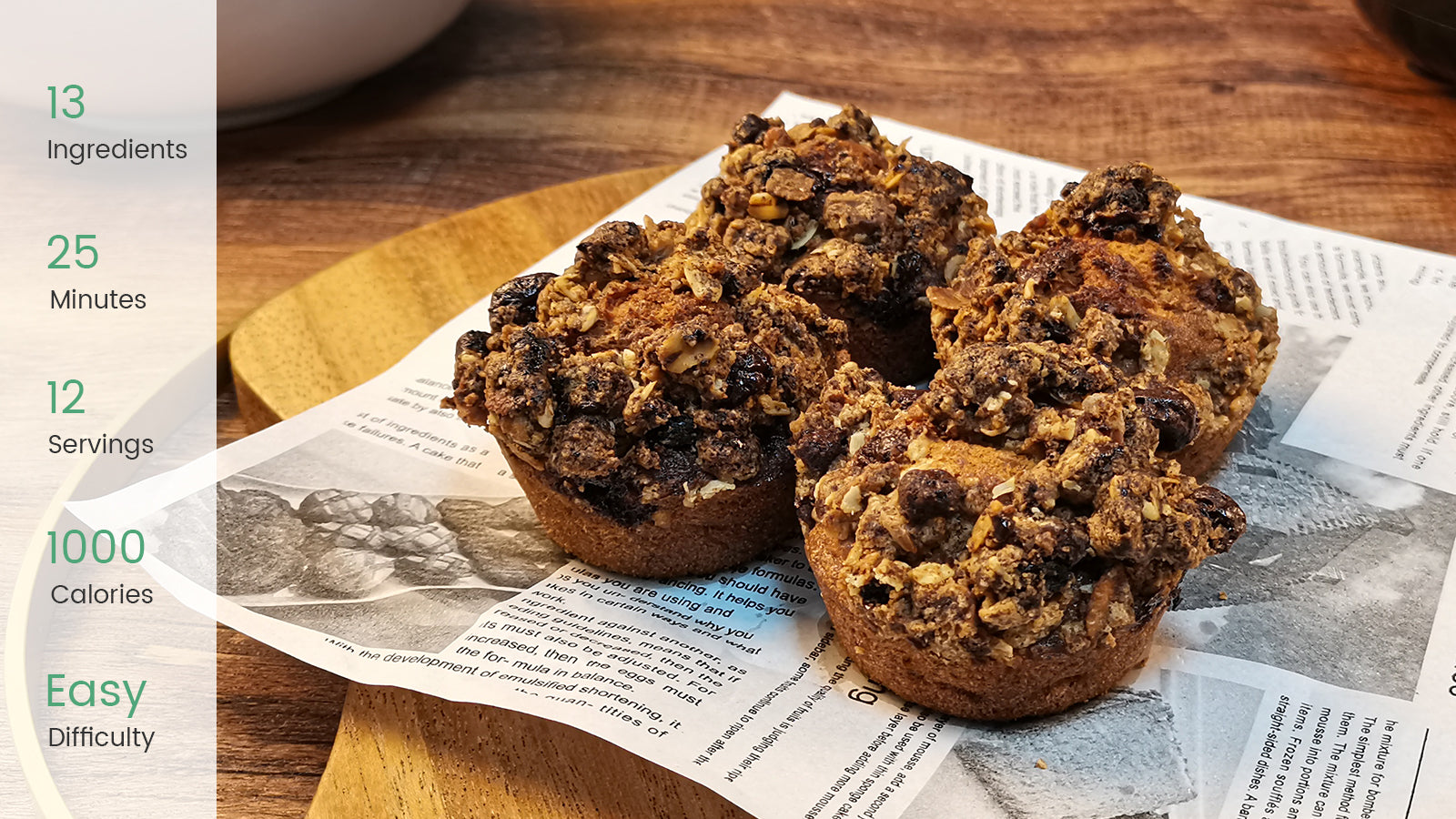 Check this video recipe for fluffy, naturally sweetened banana muffins with crunchy oat topping. Fabulously yummy and healthy!
Ingredients:
You will make 12x muffins out of the ingredients!
Batter ingredients:
3 Bananas
1 Egg
120g Salt free butter
100g Sugar
200g Low gluten flour
2g Baking powder
2g Baking soda
0.5g Salt
Topping ingredients:
50g Low gluten flour
35g Oats
50g Salt free butter
0.5g Salt
40g Brown sugar
Step by Step Cooking Instructions:
Step 1: Mash bananas until soft with a fork.
Step 2: Beat together melted butter & sugar until a smooth creamy yellow. Add an egg and beat well.
Step 3: Add baking powder, baking soda, flour and salt, beat well. Stir the mashed bananas into the mixture until it becomes batter.
Step 4: To make oat topping, mix together oats, brown sugar, butter, salt and flour.
Step 5: Grease all cups of your muffin tin with butter. Fill 2/3 of each cup with batter. Top with the oat mixture prepared in Step 4.
Step 6: Put into the air fryer. Set to 170℃ and bake for 18 minutes.
Step 7: Allow the muffins to cool for a few minutes and you are in for the treat!