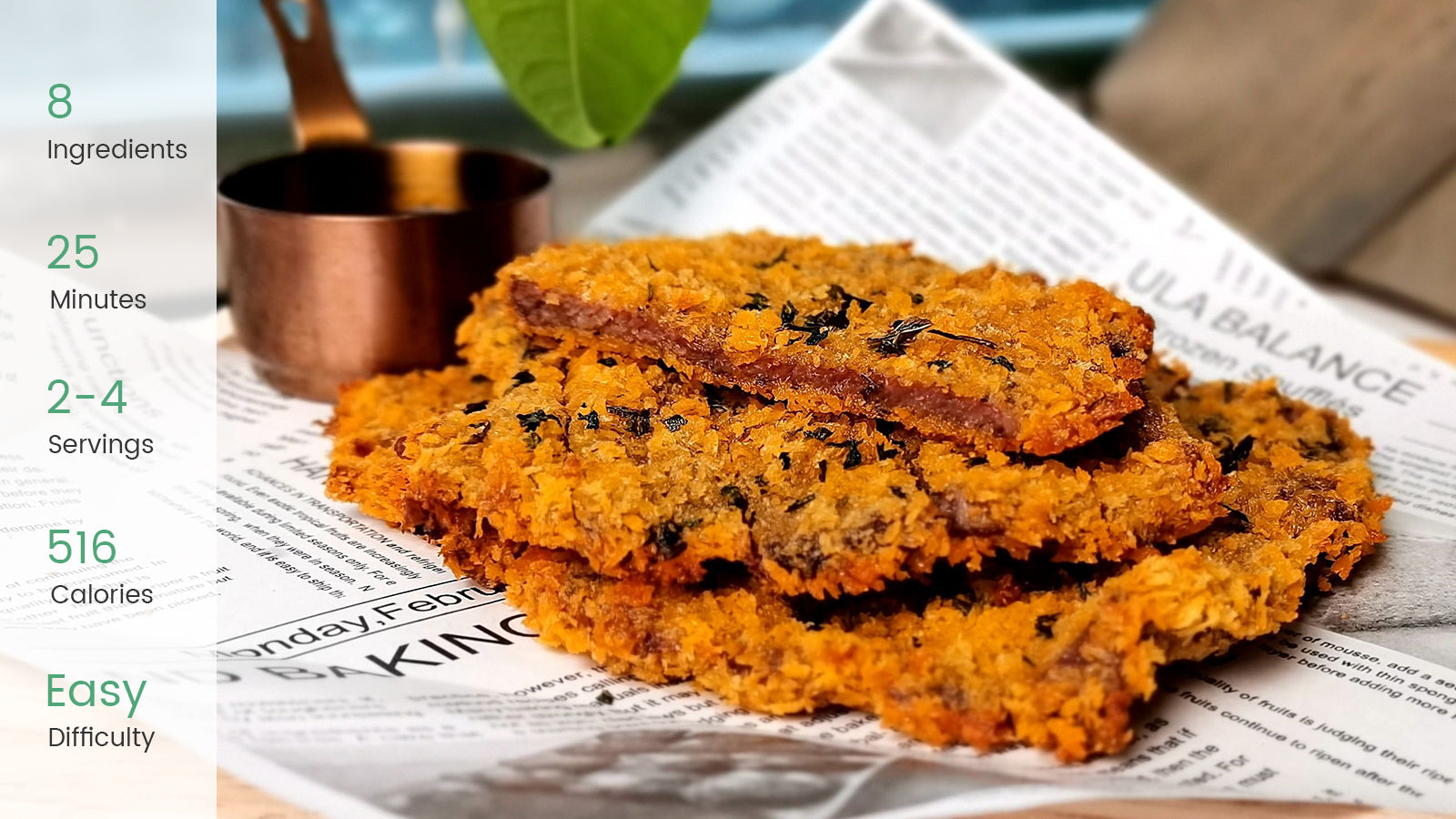 This air fryer recipe is s
uper easy, and you will need less oil to make this perfectly juicy ribeye steak with golden crispy crust.
Ingredients:
250g Ribeye,approx. 1.5cm thick
5g Salt
3g Black pepper
100g Flour
100g Bread crumbs
3g Chopped parsley
10g Shredded parmesan cheese
Olive oil
Step by Step Cooking Instructions:
Step 1: Pat both sides of the steak dry with kitchen towels.
Step 2: Marinate the steak with salt and black pepper.
Step 3: Beat the eggs into a bowl and beat well.
Step 4: Dip the steak in flour first to coat completely.
Step 5: Dip in beaten egg to coat.
Step 6: Mix together breadcrumbs with chopped parsley and shredded cheese. Roll the steak in the breadcrumbs mixture to coat. Do not press the bread crumbs into the meat, so that they stay dry and can be crispy.
Step 7: Place the steak in a baking sheet lined with tin foil. Brush the steak with olive oil.
Step 8: Bake in air fryer to 180℃ for 15 minutes.
Step 9: Enjoy!