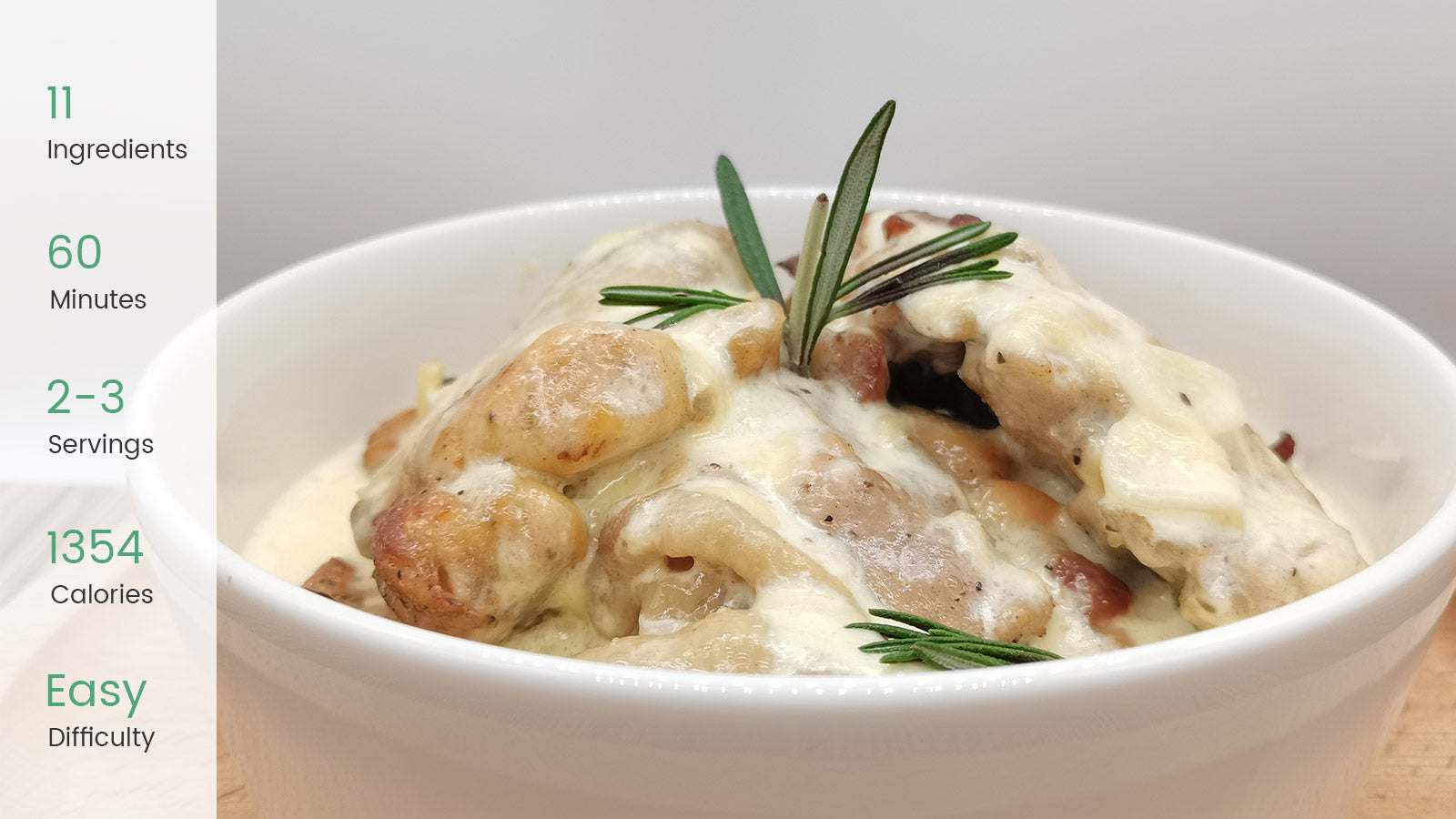 One of my forever and ever go-to chicken thigh recipes is this Garlic Sauce Chicken Thighs. Delicious and dreamy, this dish is one to impress and super easy! 
Ingredients:
8 pcs Chicken legs
0.9oz Sliced garlic
5oz Whipped cream
0.03oz Salt
0.1oz Sugar
0.01oz Black pepper
0.01oz Cinnamon
0.01oz Onion powder
0.03oz Garlic powder
0.01oz Thyme
Shredded mozzarella cheese
Step by Step Cooking Instructions:
Debone the chicken legs.
Season chicken thighs with garlic, salt, sugar, black pepper, thyme, cinnamon, garlic powder, onion powder, and thyme.
Air fry to 338°F for 30 minutes.
Put the cooked chicken thighs into a baking dish lined with tin foil, add Shredded mozzarella cheese and whipped cream.
Air fry to 338°F for another 20 minutes.
Enjoy!