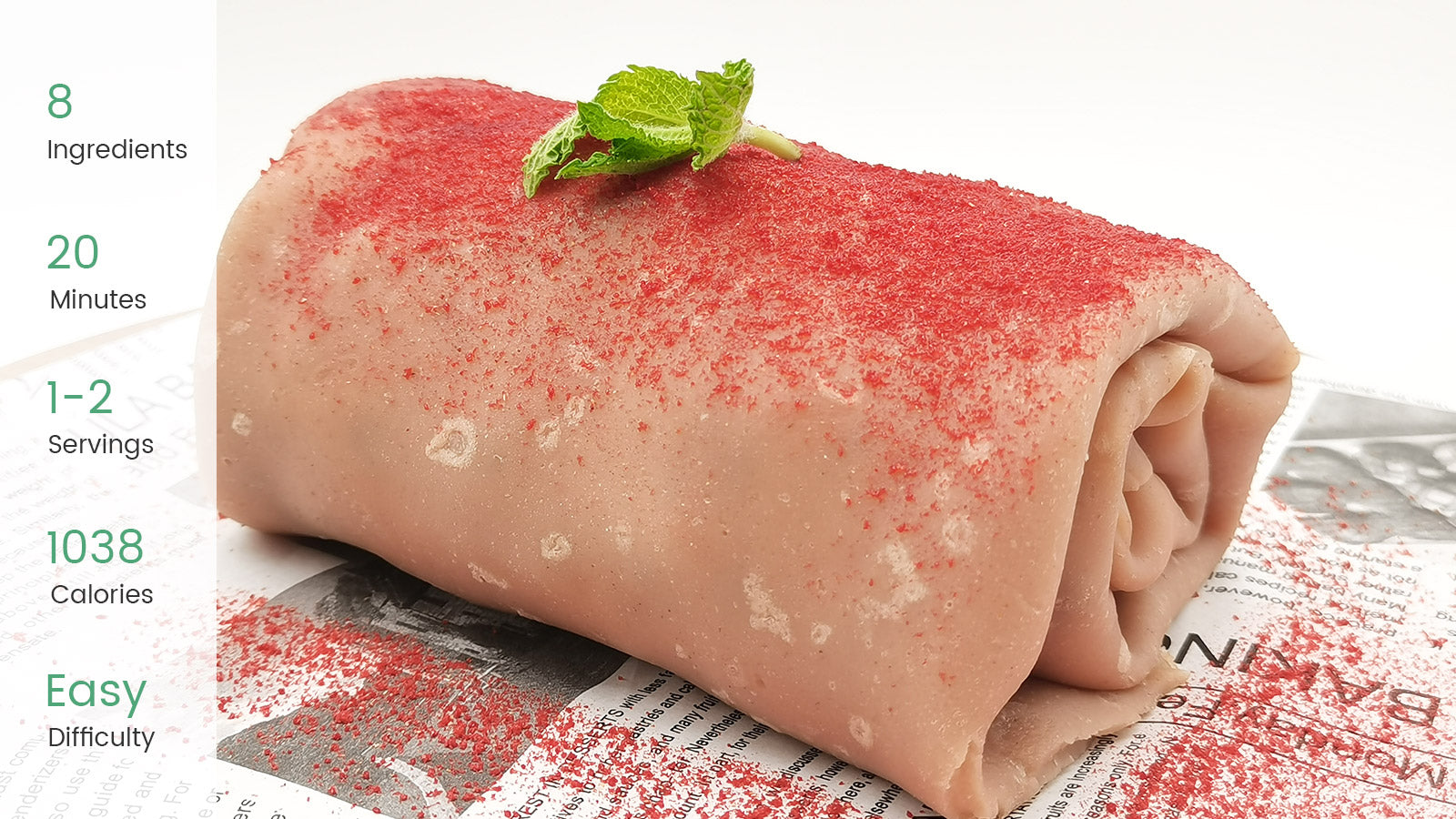 This Towel Roll is soft, creamy with fresh mango and crunchy Oreo crumbles. Definitely one of my favorite! Would you try this dessert?
Ingredients:
0.3oz Strawberry powder
13.5oz Lower gluten flour
10oz Milk
2oz Sugar
2 Eggs
4oz Whipped cream
Oreo cookie crumbles
Diced mango
Step by Step Cooking Instructions:
1. In a bowl, add low gluten flour, strawberry powder, 1.5oz sugar, one egg, and milk.
2. Stir until there is no grainy texture to make a mixed batter.
3. Add 0.25oz sugar to whipped cream and whip with an electric beater.
4. Add another 0.25oz sugar and continue to whip until dry peaks form.
5. Preheat a frypan. Add the batter to make crepe over low heat.
6. Spread cream, diced fruit, and Oreo crumbles on the crepe.Fold and roll up the crepe.
8. Sprinkle with strawberry powder.
Enjoy!