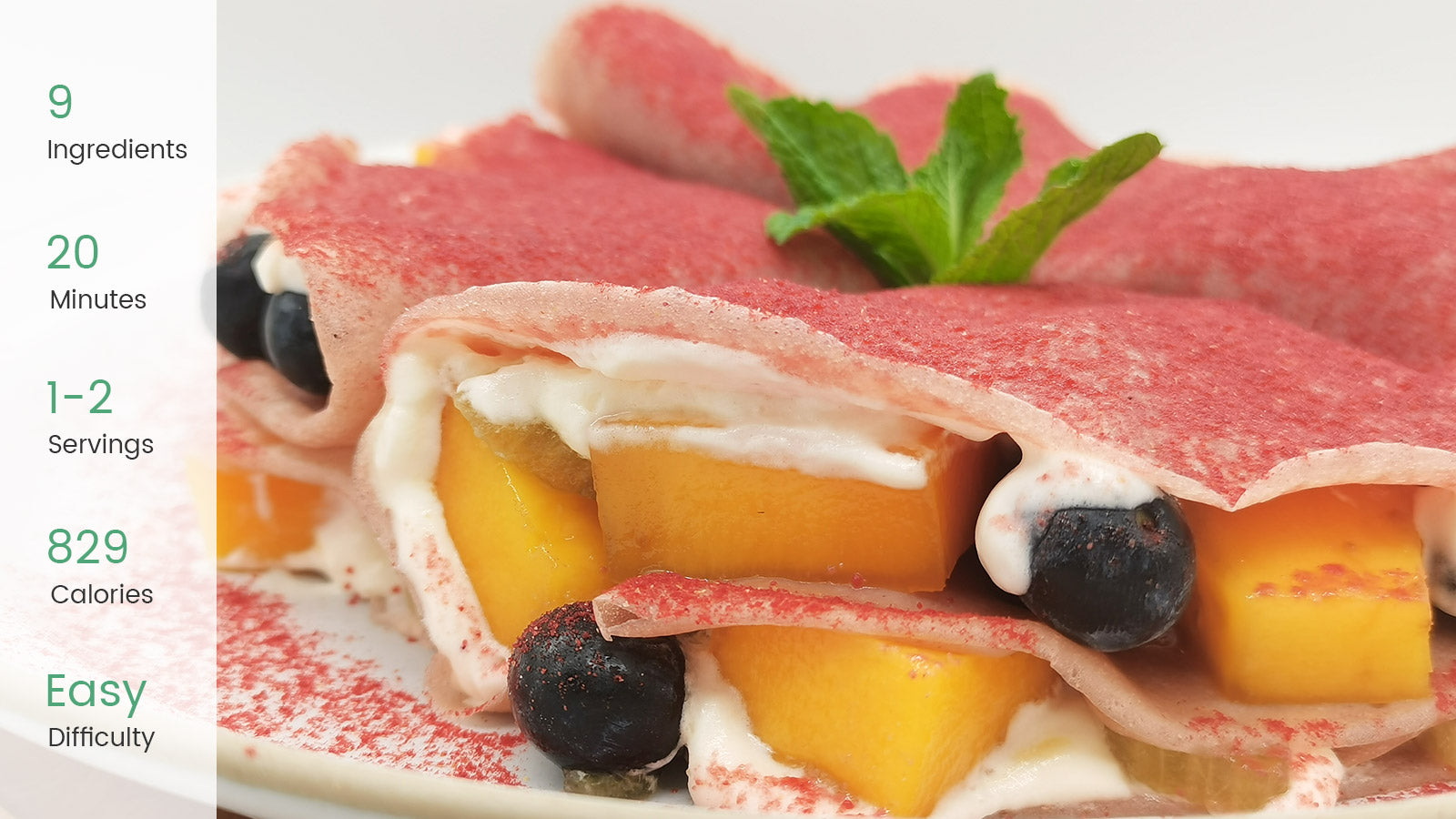 Whether it's brunch or dessert, the light and airy pancakes are filled with fruit and whipped cream, and these will be a treat for everyone at the table.
Ingredients:
0.5oz Strawberry powder
1.5oz Lower gluten flour
5oz Water
1oz Sugar
1 Egg
3.5oz Whipped cream
Diced blueberries, mango, and kiwi
Step by Step Cooking Instructions:
1. Add an egg and whip. Add 0.5oz sugar, 1.5oz flour and 0.3oz strawberry powder, and continue to whip until it becomes batter.
2. Add 0.5oz sugar to whipped cream and whip with an electric beater.
3. Preheat a frypan. Add the batter to make crepe over low heat.
4. Spread cream on the crepe and add various diced fruit.
5. Fold the crepe, sprinkle with some strawberry powder.
Enjoy!