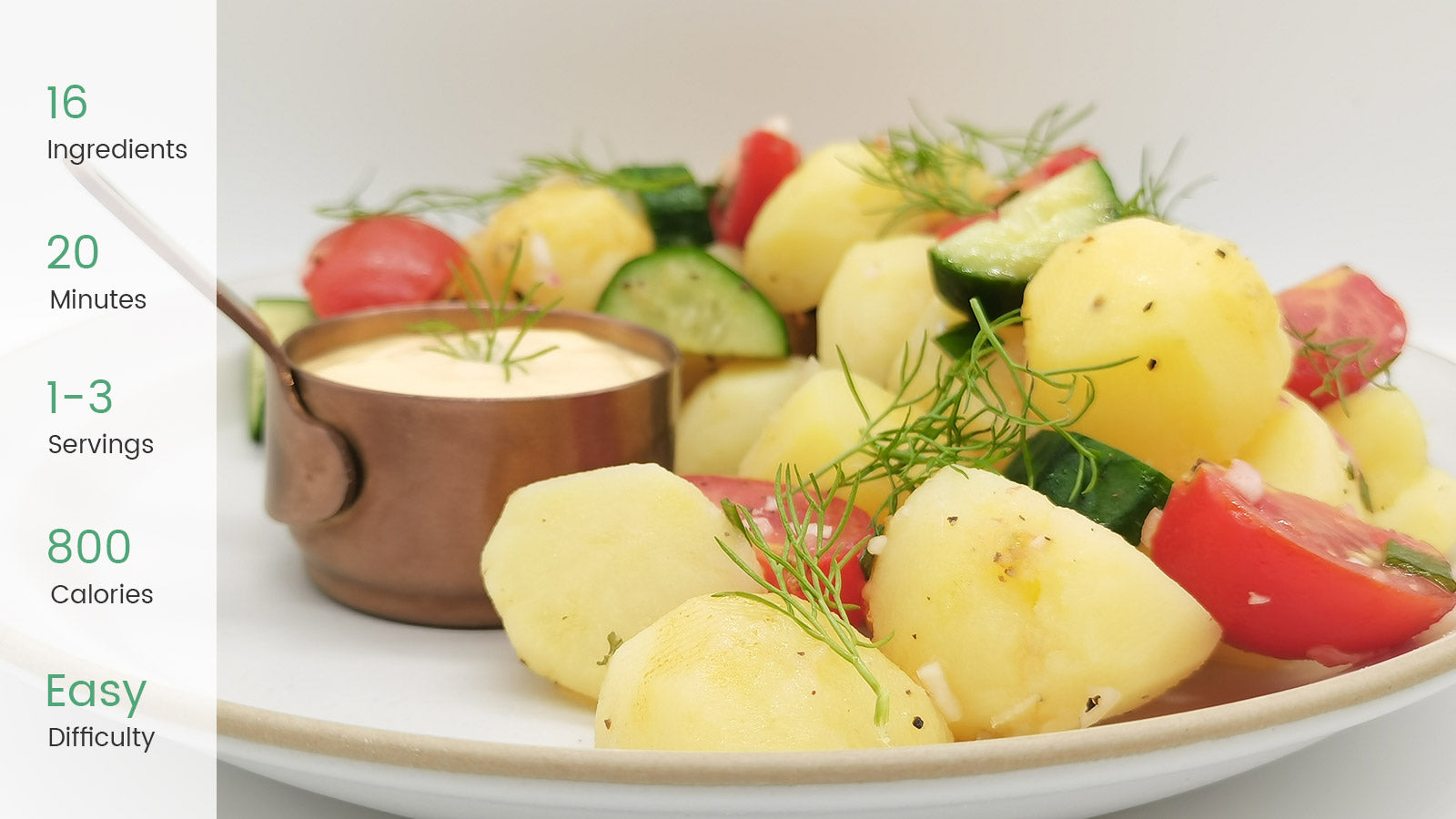 As the weather hots up, the New-style Potato Salad is the ultimate summer salad recipe.It has a special sauce that is sweet, sour and appetizing, making you feel pleasure in summer.
Ingredients:
18oz Baby potatoes
3.5oz Cucumber
3.5oz Cherry tomatoes
1tbsp Chopped onion
1/2tsp Chopped red onion
0.68oz Pickled cucumber
0.12oz Spring onion
3oz White vinegar
2 Egg yolks
10oz Corn oil
0.7oz Olive oil
1oz Sugar
1/4tsp Parsley
1/2tsp Chopped garlic
0.15oz Salt
0.35oz Crushed black pepper
Step by Step Cooking Instructions:
Step 1: Peel the baby potatoes and wash them clean.
Step 2: Make the vinaigrette - mix chopped red onion and chopped garlic, salt, crushed black pepper, sugar, parsley, white vinegar, olive oil.
Step 3: Mix the egg yolks and white vinegar, adding corn oil and keep stiring until a creamy white mayonnaise.
Step 4: Cook the baby potatoes, and cut each boiled potato in two.
Step 5: In a bowl, pour the baby potatoes, cucumber, cherry tomatoes and chopped onion.
Step 6: Add pickled cucumber, spring onions, lemon juice and vinaigrette.
Enjoy!