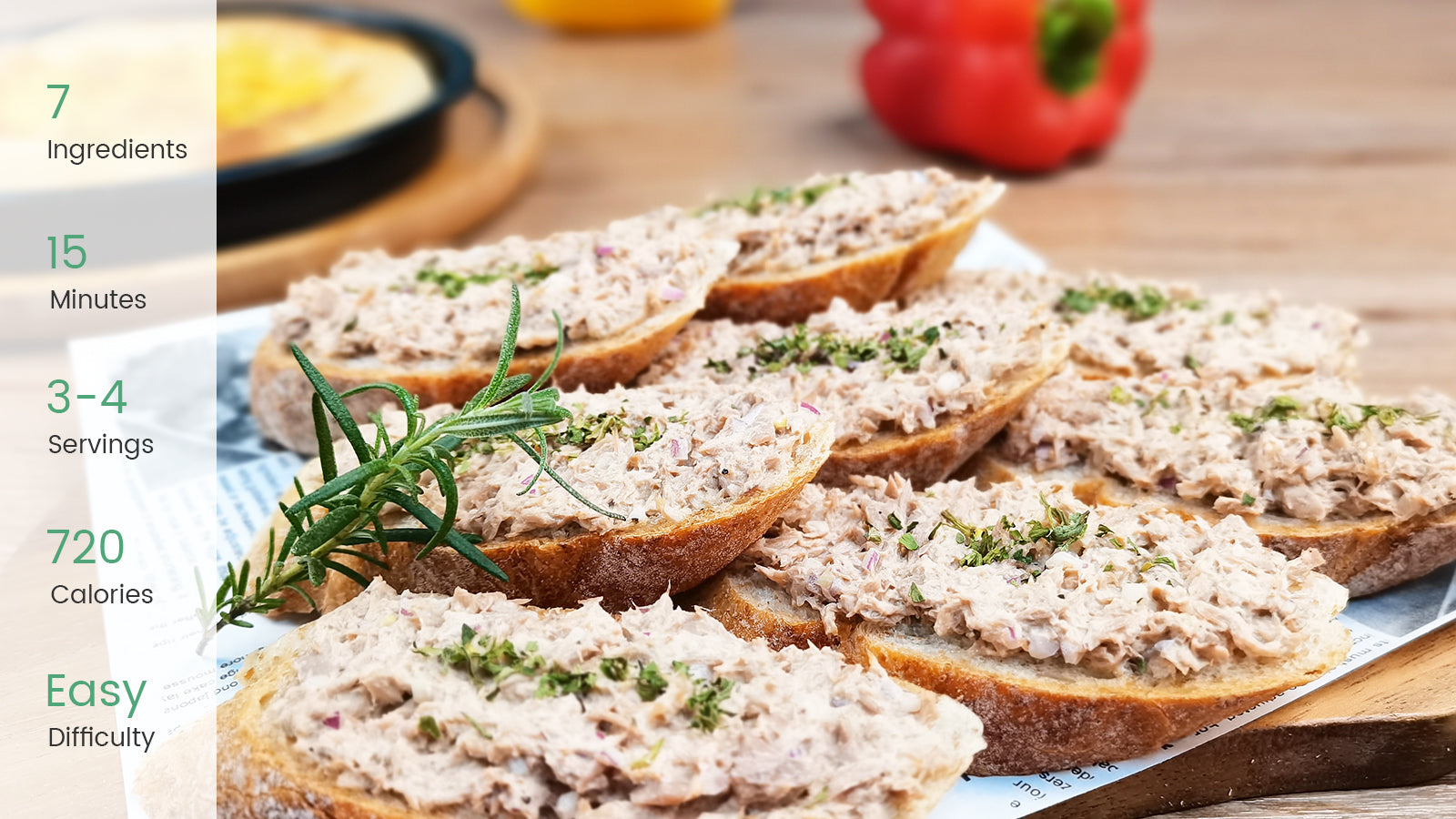 Toasty baguette topped with flavored tuna salad and plenty of seasoning, a must-try recipe for tuna lovers!
Ingredients:
8 Slices of baguette
150g Cooked tuna
10g Chopped onion
10g Tabasco
20g Mayonnaise
0.3g Ground black pepper
1g Salt
Step by Step Cooking Instructions:
Step 1: In a bowl, add tuna and break up into flakes using a fork. Add chopped onion, Tabasco, mayonnaise, black pepper, and salt. Mix well.
Step 2: Prepare 8 slices of baguette. (Self-cut baguette each about 2 fingers width)
Step 3: Toast the baguette using a KOOC toaster on shade setting 3.
Step 4: Spread tuna salad evenly over each toasted baguette slice.
Step 5: Top with chopped parsley if needed, and enjoy!