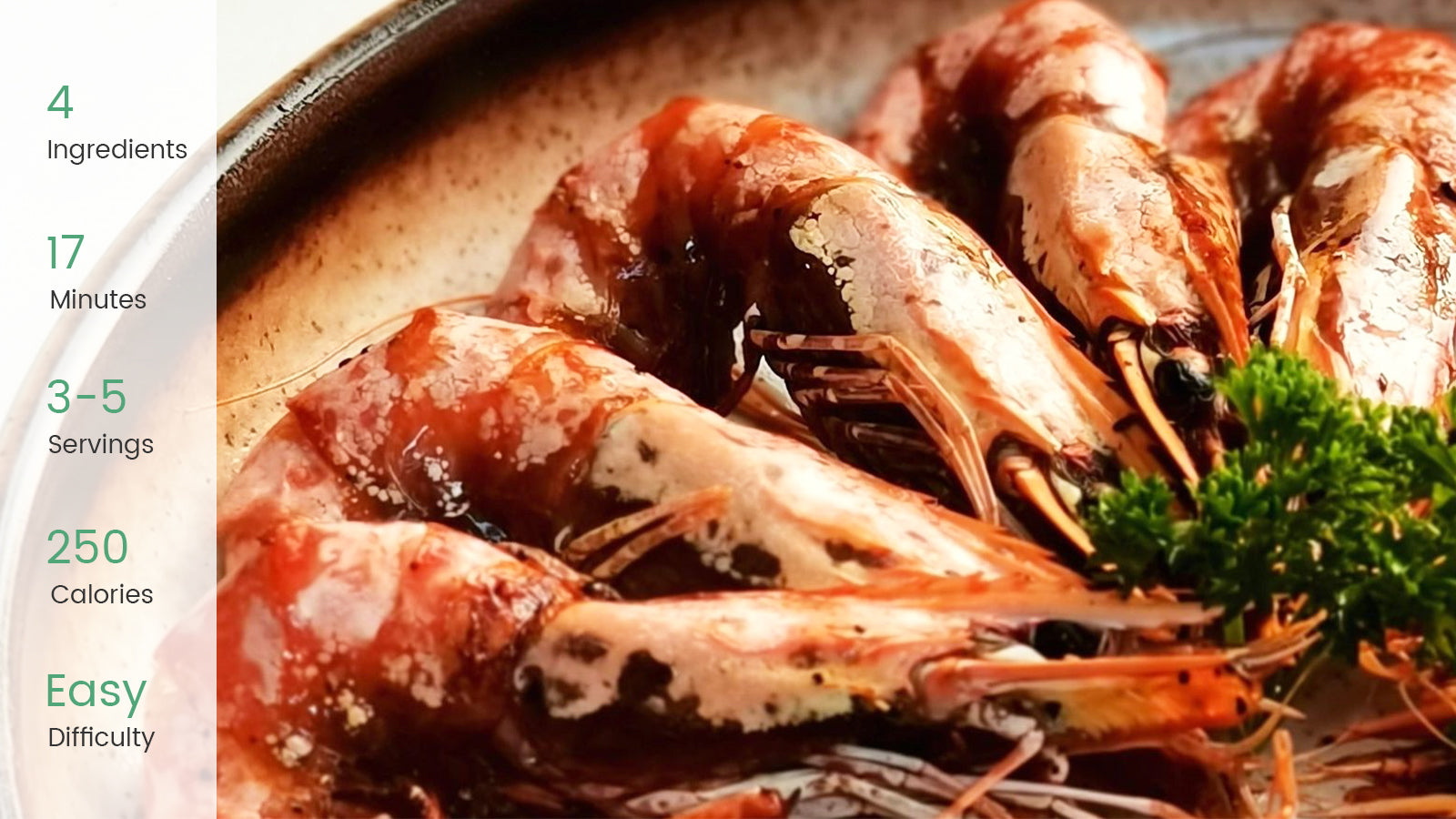 Super quick & easy steps to make air fried shrimp, with flavorful and tender inside. Ready in less than 20 minutes!
Ingredients:
10x Black tiger shrimp (shell-on)
20g Butter 
3g Salt 
3g Black pepper
Optional: lemon juice, tomato sauce, Tata juice.
Step by Step Cooking Instructions:
Step 1: Once the shrimp is defrosted, score down the back of the shrimp with a sharp knife. Devein the shrimp. Rinse with cold water and pat dry with kitchen towels.
Step 2: Sprinkle salt and black pepper on the shrimp evenly. Cut the butter into small pieces and put on the shrimp evenly.
Step 3: Air fry the shrimp to 180 ℃ for 12 minutes.
Step 4: Serve with your favorite sauce!