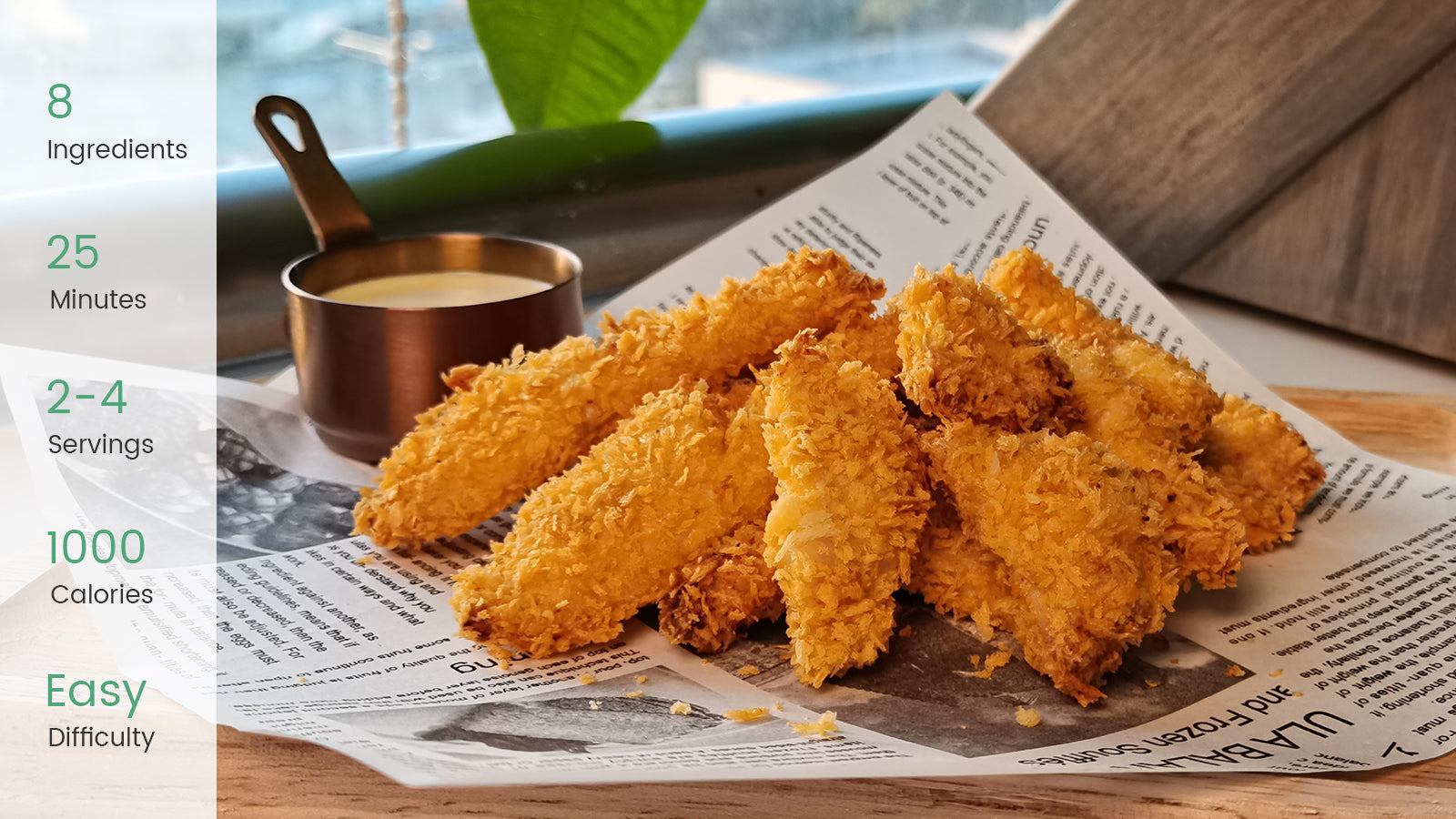 Easy air fryer recipe for chicken fillet with crispy outside, and juicy & tender inside! Your children and friends will love it! 
Ingredients:
500g Chicken breast
1 Egg
3g Pepper powder
2g Salt
2g Black pepper
50g Mayonnaise
50g Milk
Bread crumbs 
Step by Step Cooking Instructions:
Step 1: Cut the chicken breast into thick strips and soak in water for 5 minutes. Let the chicken fillet absorb some water and then pat dry with kitchen paper.
Step 2: In a bowl, mix pepper powder, salt, black pepper, mayonnaise and milk together. Add the egg and toss to combine.
Step 3: Marinate the chicken fillet in the mixed ingredients for about 10 minutes.
Step 4: Wrap each chicken fillet with bread crumbs.
Step 5: Place the treated chicken fillet on the pan. Adjust KOOC air fryer to 150℃. Put in the chicken fillet and cook for 15 minutes.
Step 6: Now you are ready to enjoy the crispy chicken fillet!