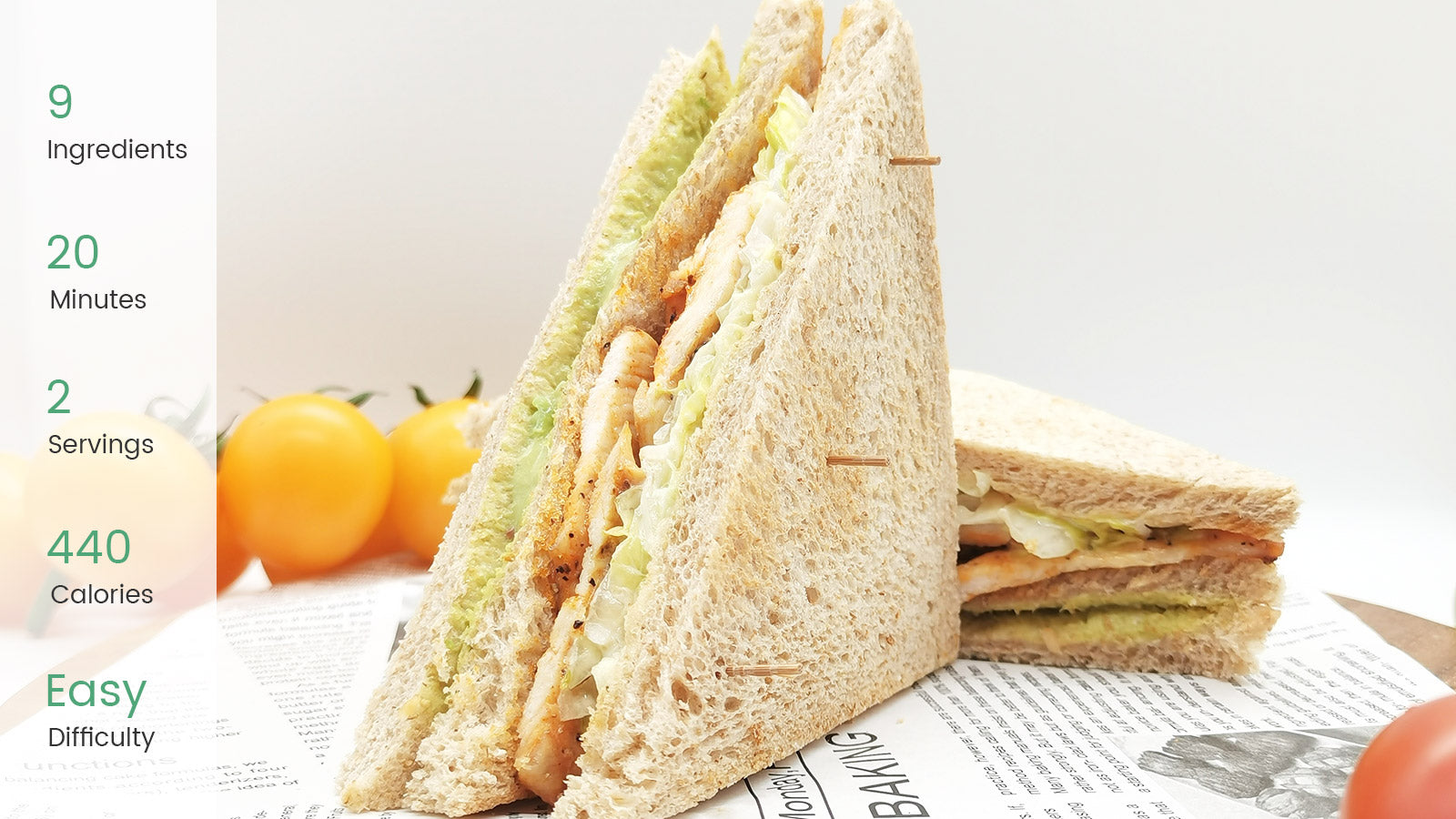 Start your energetic day with a yummy and healthy breakfast! This sandwich tastes perfect by mixing together crunchy veggies, tender flavorful chicken breast and creamy guacamole. And it's super easy to prepare!
Ingredients:
200g Chicken breast
1/4 Iceburg lettuce
3 Slices of whole wheat bread
30g Mayonnaise
30g Guacamole
1g Salt
0.3g Crushed black pepper
5g Oil
0.5g Sweet pepper powder
Step by Step Cooking Instructions:
Step 1: Shred the lettuce.  
Step 2: Slice the chicken breast, add sweet pepper powder, black pepper, salt, and oil. Marinate for a while.
Step 3: Air fry the marinated chicken breast to 180 ℃ for 10 minutes.
Step 4: Toast the whole wheat bread on setting 4
Step 5: Mix shredded lettuce with mayonnaise
Step 6: Top the toasted bread with shredded lettuce, cooked chicken breast and a second slice of bread. Spread guacamole on a third slice of bread and lay on the top.
Step 7: Cut off the edges with a knife and wrap the sandwich with parchment paper. Cut it in two.
Enjoy your yummy low-fat breakfast!