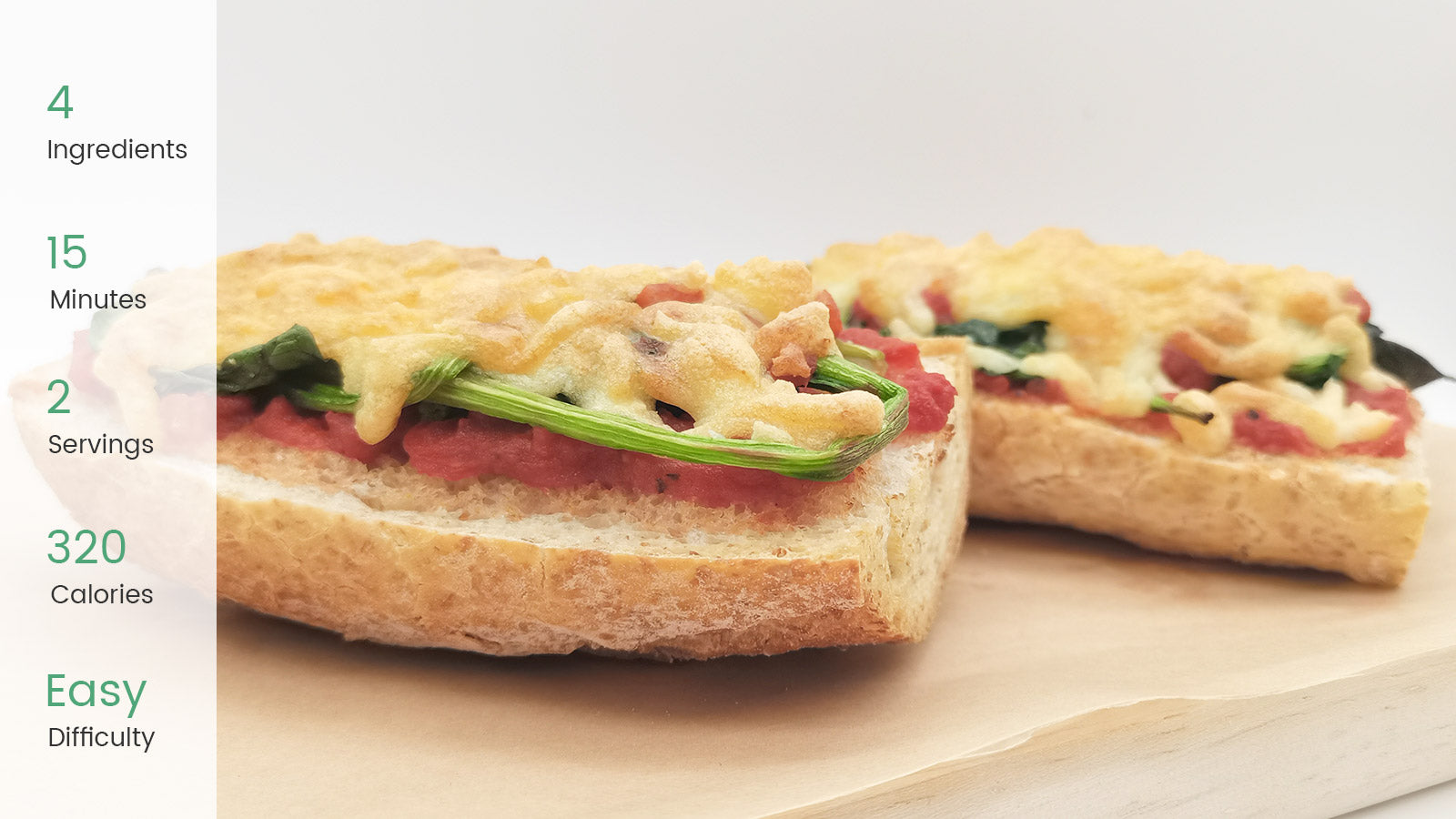 Baguette + Homemade Meat Sauce + Veggies = Easiest pizza you could quickly prepare in the morning. 
Ingredients:
50g Italian meat sauce
30g Spinach
Baguette slices
30g Shredded mozzarella cheese
Step by Step Cooking Instructions:
Step 1: Boil the spinach.
Step 2: Top the baguette slices with Italian meat sauce.
Step 3: Add spinach, and some more Italian sauce.
Step 4: Top with shredded cheese.
Step 5: Air fry to 180℃ for 10 minutes.
Enjoy!