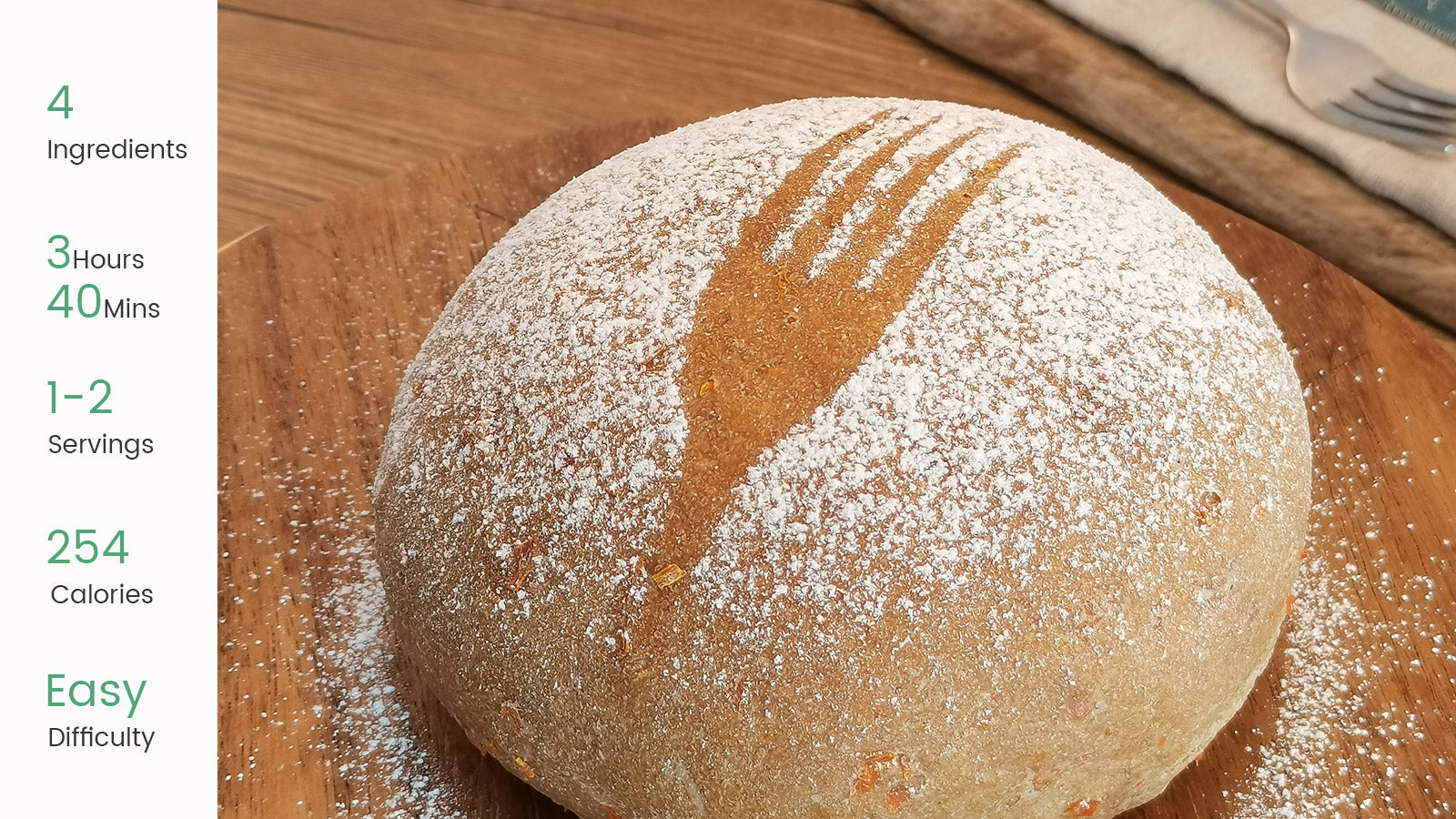 You won't believe how easy it is to make homemade Carrot Whole Wheat Bread! This recipe bakes up soft and is perfect for sandwiches.
Ingredients:
8.8oz Whole wheat bread flour
5.2oz Water
0.1oz Yeast
3.5oz Chopped carrot
Icing sugar
Step by Step Cooking Instructions:
Step 1. Dissolve yeast in 40°C water.
Step 2. Pour in whole wheat flour.
Step 3. Mixed with chopped carrots.
Step 4. Knead until the surface is smooth and become a round shape, cover with plastic wrap and rest until it is twice as large (about 4 hours).
Step 5. Put it in the bread pan and rest for another 2-3 hours until it is twice as large.
Step 6. Air fry at 160°C for 30 minutes.
Step 7. Sprinkle with icing sugar.
Enjoy!