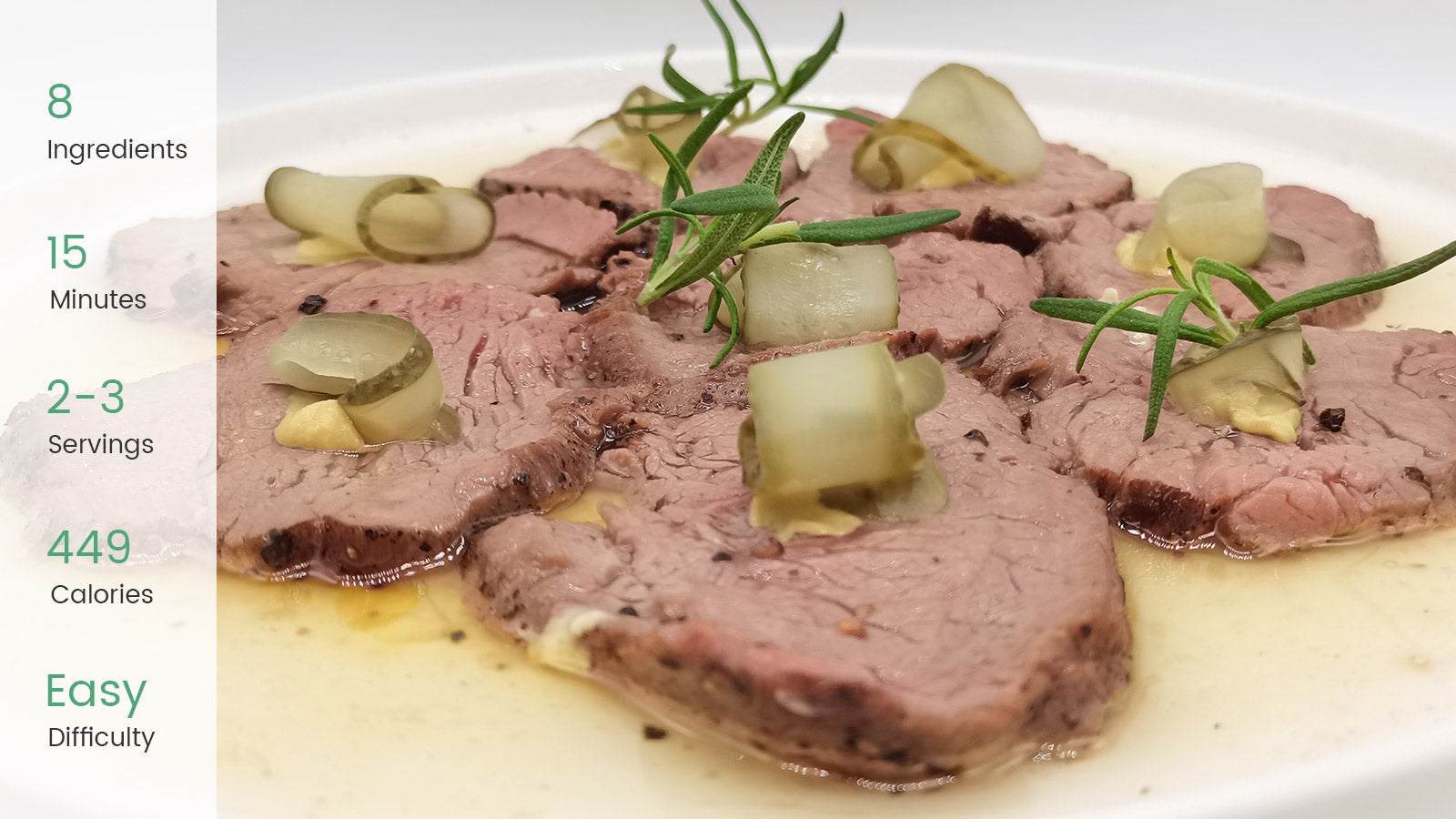 The medium filet mignon is served with a refreshing pickle cucumber and yellow mustard sauce, which is tender and delicious and not greasy at all.
Ingredients:
15oz Filet mignon(1.7 inches)
0.2oz Salt
0.2oz Cracked black pepper
1oz Oil
0.7oz Butter
Pickled cucumber
Yellow mustard sauce
Rosemary
Step by Step Cooking Instructions:
1. Sprinkle salt and black pepper on the filet mignon.

2. Pour the oil in the hot pan, add the filet mignon, fry for 30 seconds on each side. Rest for 150 seconds.

3. Cut the filet mignon into thin slices, add rosemary and butter, and drizzle hot oil on top of the filet mignon to medium.

4.Put the pickled cucumber and drip the yellow mustard sause so the filet will taste fresh and not greasy.

Enjoy!