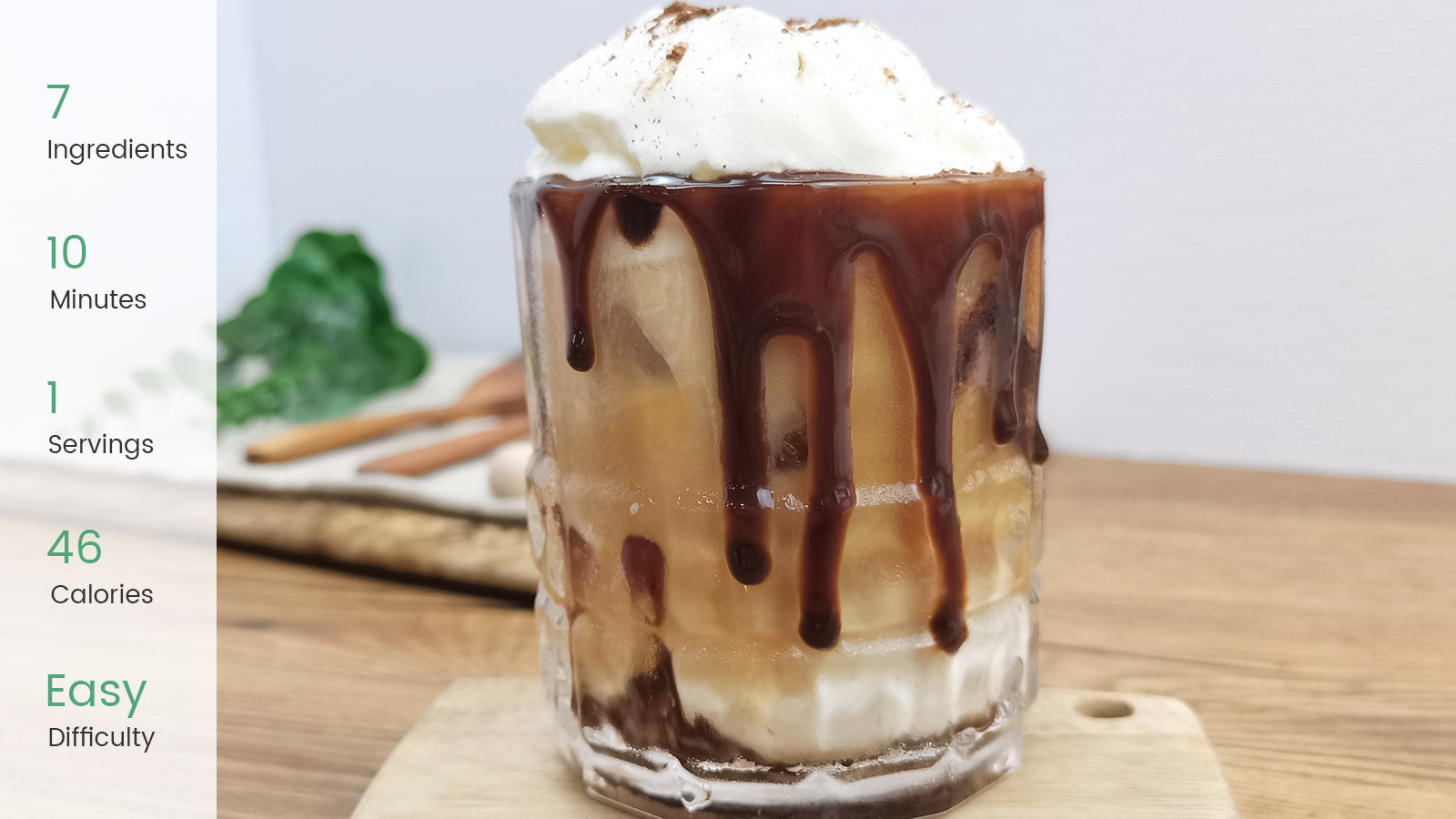 Pouring ice chocolate coffee into a glass topped with some cream is a sure way to chill-out on a scorching summer day !
Ingredients:
1.oz Milk
5oz Light Cream
0.3oz Condensed milk
1oz Chocolate Sauce
5oz Latte Coffee
0.17oz Salt
0.5oz Sugar
Step by Step Cooking Instructions:
1. Mix light cream, milk, condensed milk, sugar - whip with electric whisk to make the cream.
2.Add chocolate sauce to coffee.
3. Squeeze chocolate sauce over the wall of the cup.
+ Ice cubes
+ Milk
+ Coffee
+ Cream
+ Chocolate powder
Enjoy!