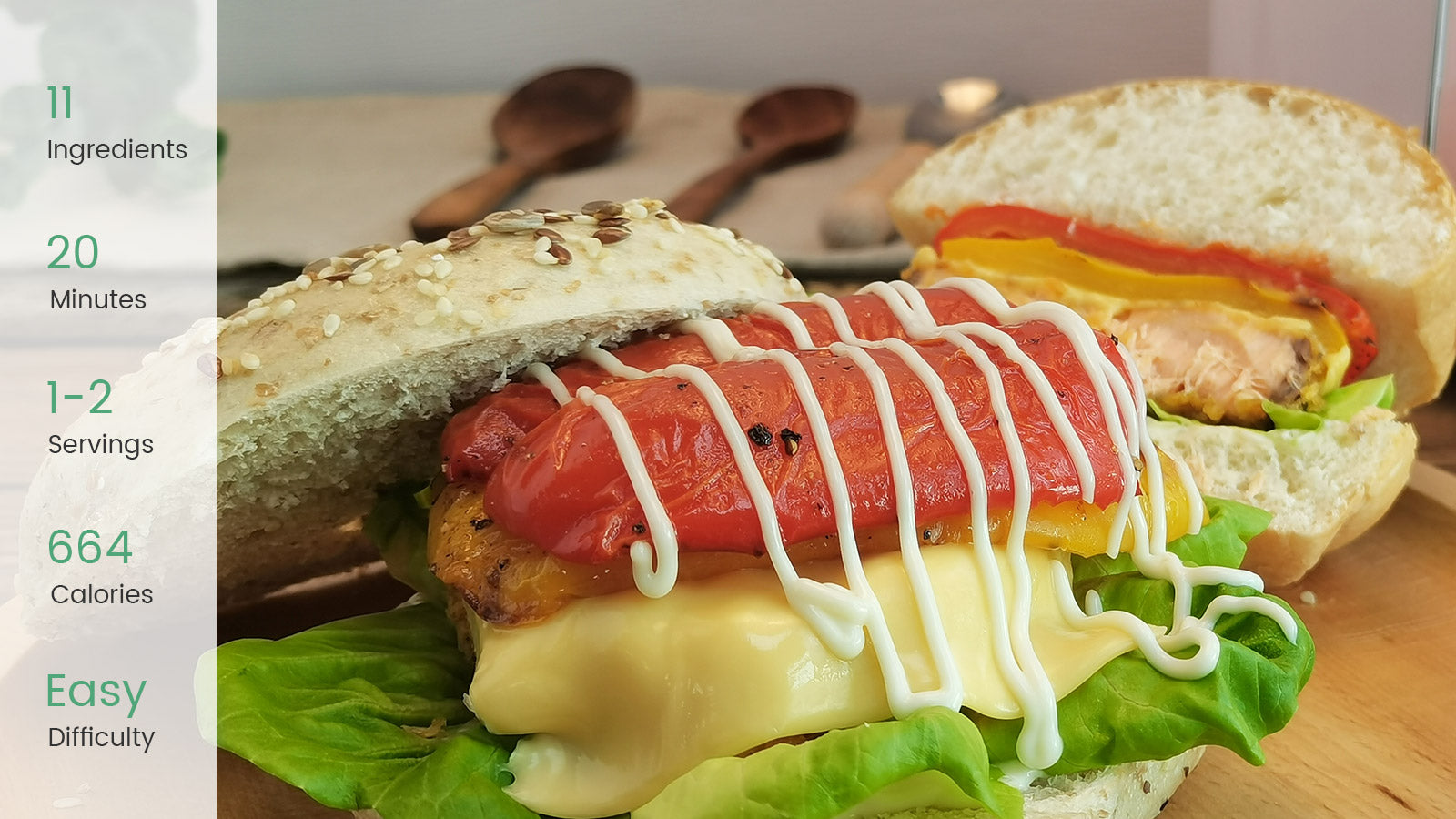 The creamy lettuce gives the smoked salmon a special herbal freshness that is a contrast to the smoky flavors. The colored peppers play a sweet role in the smoke.
Ingredients:
4 Pieces of salmon cubes
2 Slices bell peppers
1 Egg yolk
1 Slice of cheese
5 Creamy lettuce
0.7oz Smoked powder
0.17oz Crushed black pepper
0.17oz Salt
Bread crumbs
Mayonnaise
Oil
Step by Step Cooking Instructions:
1. Marinate salmon with smoked powder, salt, and black pepper.
2.Marinate the bell peppers with smoked powder, salt, cracked black pepper and oil.
3.Air fry at 180°C for 15 minutes.
4.Squeeze mayonnaise on bagel. Top with lettuce, salmon cubes, cheese, and bell peppers.
Enjoy!