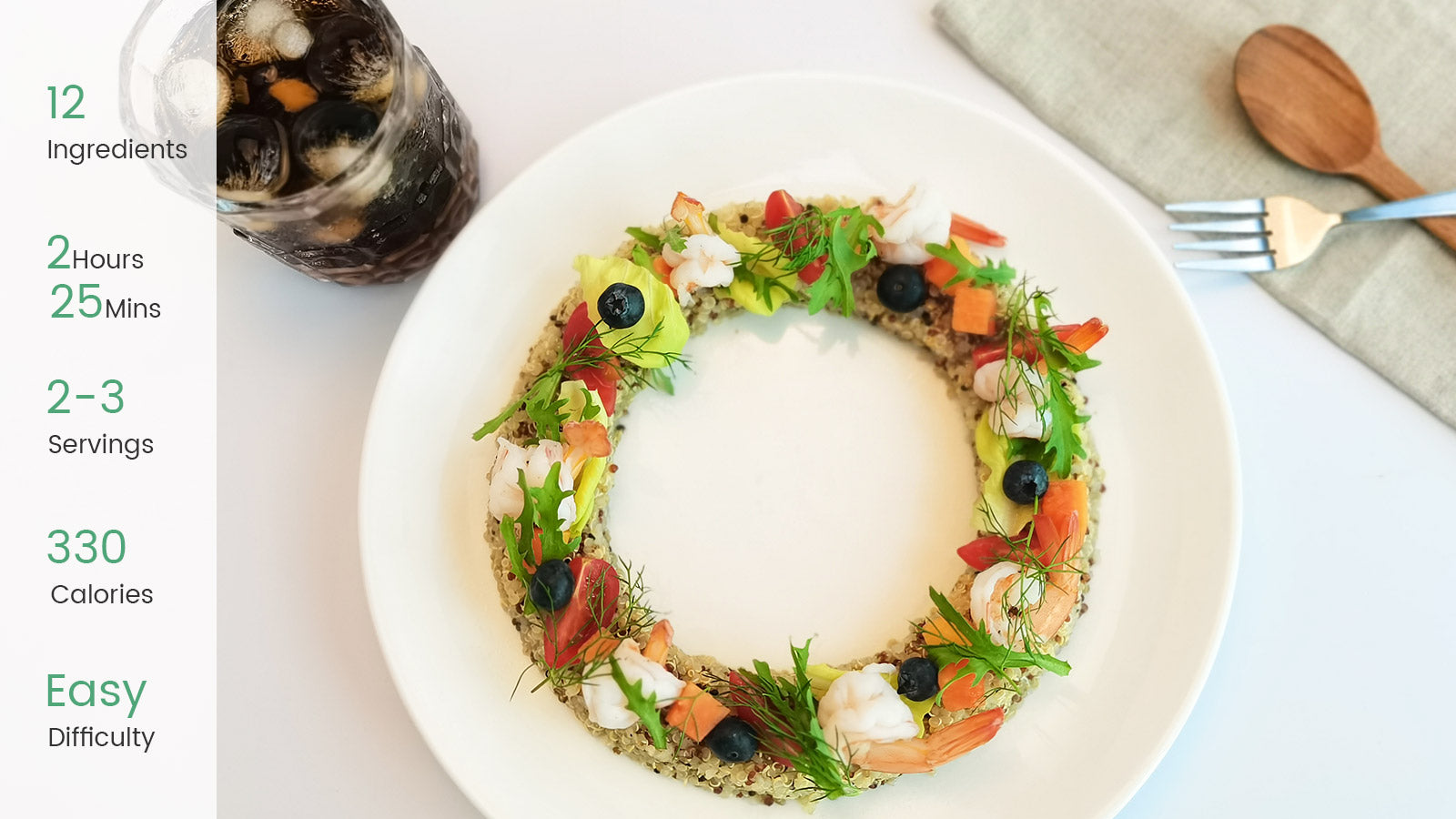 A fun and festive Wreath Salad that looks as good as it tastes. Perfect to serve as a holiday appetizer or as a side dish.
Ingredients:
6~8 Fresh shrimp
1.7oz Quinoa
Papaya
Blueberry
Cherry tomatoes
Lettuce
Bitter chicory
Cumin leaves
0.2oz Salt
0.1oz Crushed black pepper
1oz Orange juice
1oz Olive oil
Step by Step Cooking Instructions:
Mix shrimp with salt, cracked black pepper and olive oil.
Cook the shrimps.
Pre-soak the quinoa for two hours and cook it in water for 10-15 minutes.
Mixed quinoa, orange juice, salt, cracked black pepper, olive oil.
Arrange the quinoa in a circle on the plate.
On a large platter, arrange quinoa in a round wreath shape.
Put lettuce leaves, chicory, tomatoes, papaya, shrimp, blueberries and cumin leaves in order.
Enjoy!