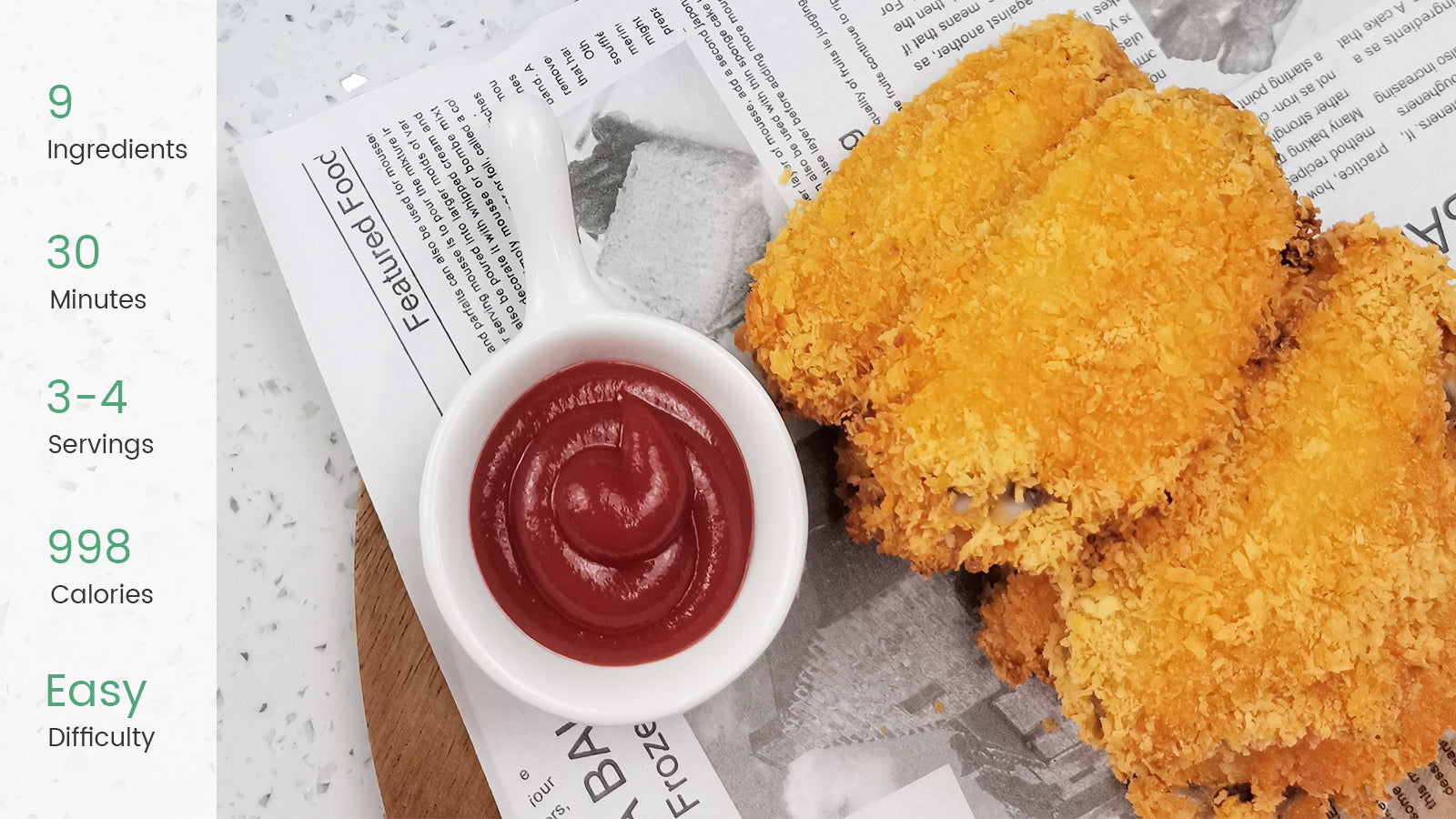 Looking for the secret to crispy chicken wings with perfectly crunchy outside, tender inside and less oil? Don't miss out this recipe.
Ingredients:
6 Chicken wings
150g Greek yogurt
0.5g Rosemary
2g Red sweet pepper powder
2g Salt
0.5g Crushed black pepper
100g Bread crumbs
30g Ketchup
A little amount of oil
Step by Step Cooking Instructions:
Step 1: Wash the chicken wings and pat dry with kitchen towel.
Step 2:  In a bowl, add Greek yogurt, rosemary, sweet pepper powder, salt and black pepper. Marinate the wings in the mixture and refrigerate for at least 2 hours.
Step 3: Dip the marinated wings in bread crumbs on both sides and shake off the extra.
Step 4: Put foil on the baking sheet. Brush oil on the foil. Brush oil on the wings and place them on the baking sheet.
Step 5: Preheat the oven to 180 ℃ and bake the chicken wings for 15 minutes.
Step 6: Serve with ketchup and enjoy your bites!