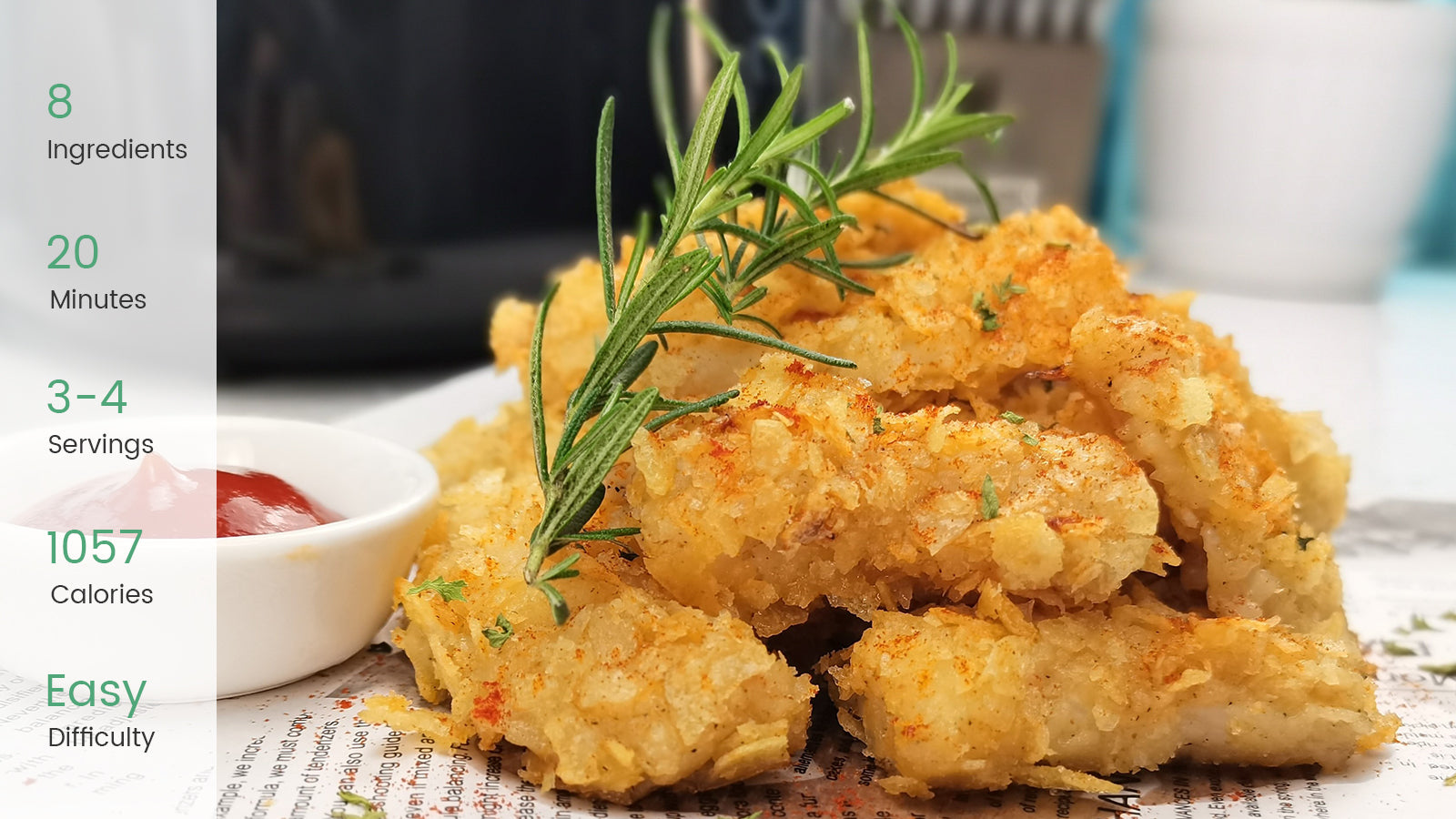 Melting, juicy and seasoned fish coated in salty crispy chips. Surprise your kids and friends with this creative new dish today!
Ingredients:
300g Basa fillets
100g Crushed potato chips
3g Salt
0.5g Black pepper
2g Chili powder
3g Red sweet pepper powder
150g Greek yogurt
Ketchup
Step by Step Cooking Instructions:
Step 1: Wash the fish fillets and pat dry with kitchen towel.
Step 2: Shred the fish fillets and set aside.
Step 3: In a bowel, combine salt, black pepper, chili powder, sweet pepper powder and greek yoghurt. Marinate fish in the mixture and refrigerate for at least 30 mintues.
Step 4: Dip the marinated fish in the crushed potato chips on both sides and shake off the extra. Repeat with remaining fillets.
Step 5: Put the fillets into air fryer. Bake to 180℃ for 8 to 12 minutes.
Step 6: Serve immediately with ketchup on the side.
Tip: You could use potato chips of different flavors to surprise yourself!