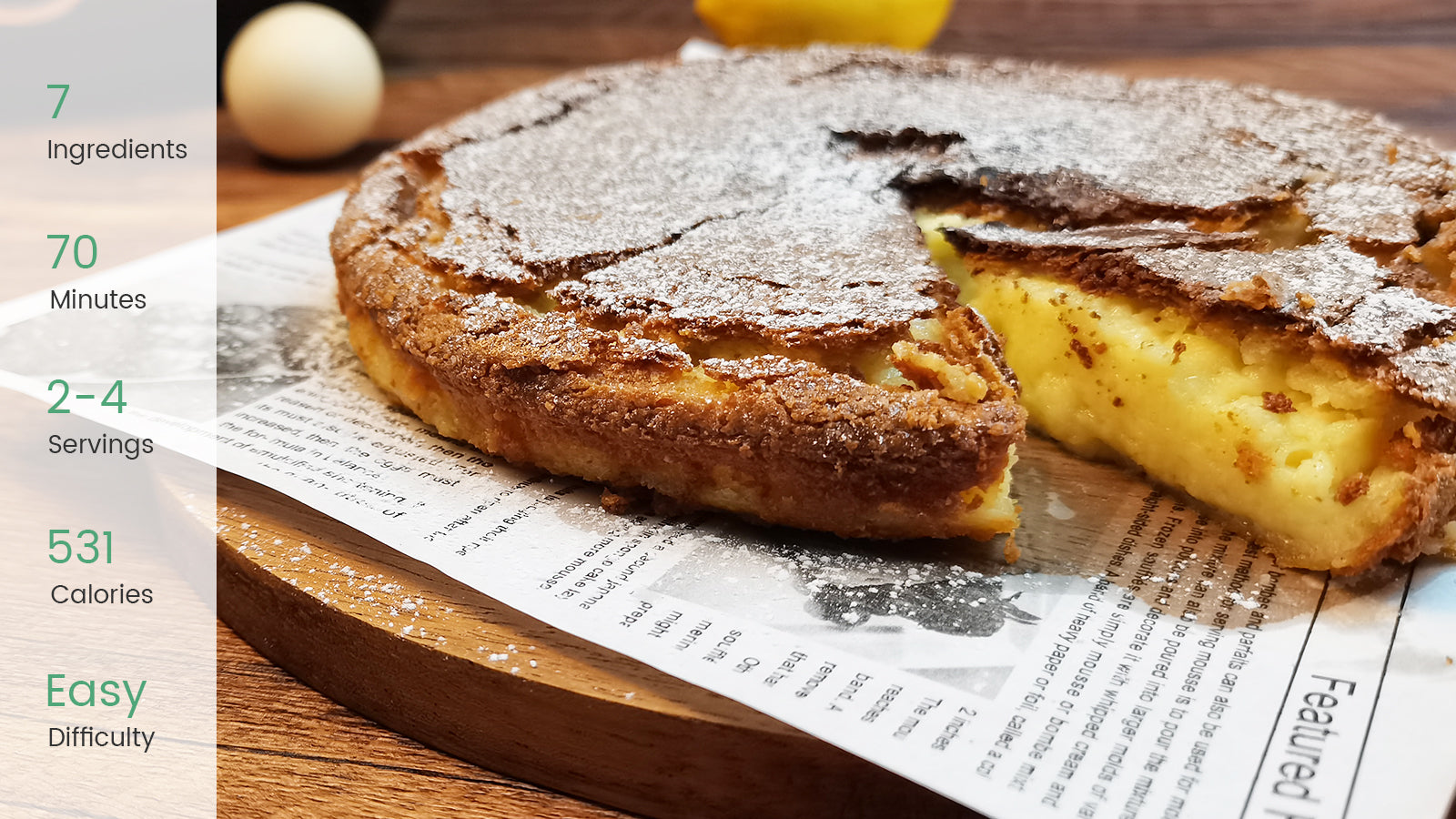 Check this video recipe to make amazingly delicious & creamy cheesecake with a crispy crust in your air fryer. Super easy and the best how-to recipe to please your sweet tooth!
Ingredients:
500g Mascarpone cream cheese
180g Sugar
3 Eggs
250g Cream
2g Salt
30g Flour
5g Butter
Step by Step Cooking Instructions:
Step 1: Add sugar to the cream cheese and beat until smooth.
Step 2: Add the eggs and continue to beat for 1 minute.
Step 3: Add cream, salt, flour and stir evenly with a silicone spatula.
Step 4: Take a cake pan(preferably a springform pan) and grease with butter.
*Tip: You can line the 6'' cake pan with an 8''*8'' parchment paper for easy removal of cake later.
Step 5: Pour in the cheesecake batter.
Step 6: Bake in the air fryer to 160 ℃ for 60 minutes.
Step 7: Sprinkle with a thin layer of powdered sugar.
Step 8: Enjoy the delicious!