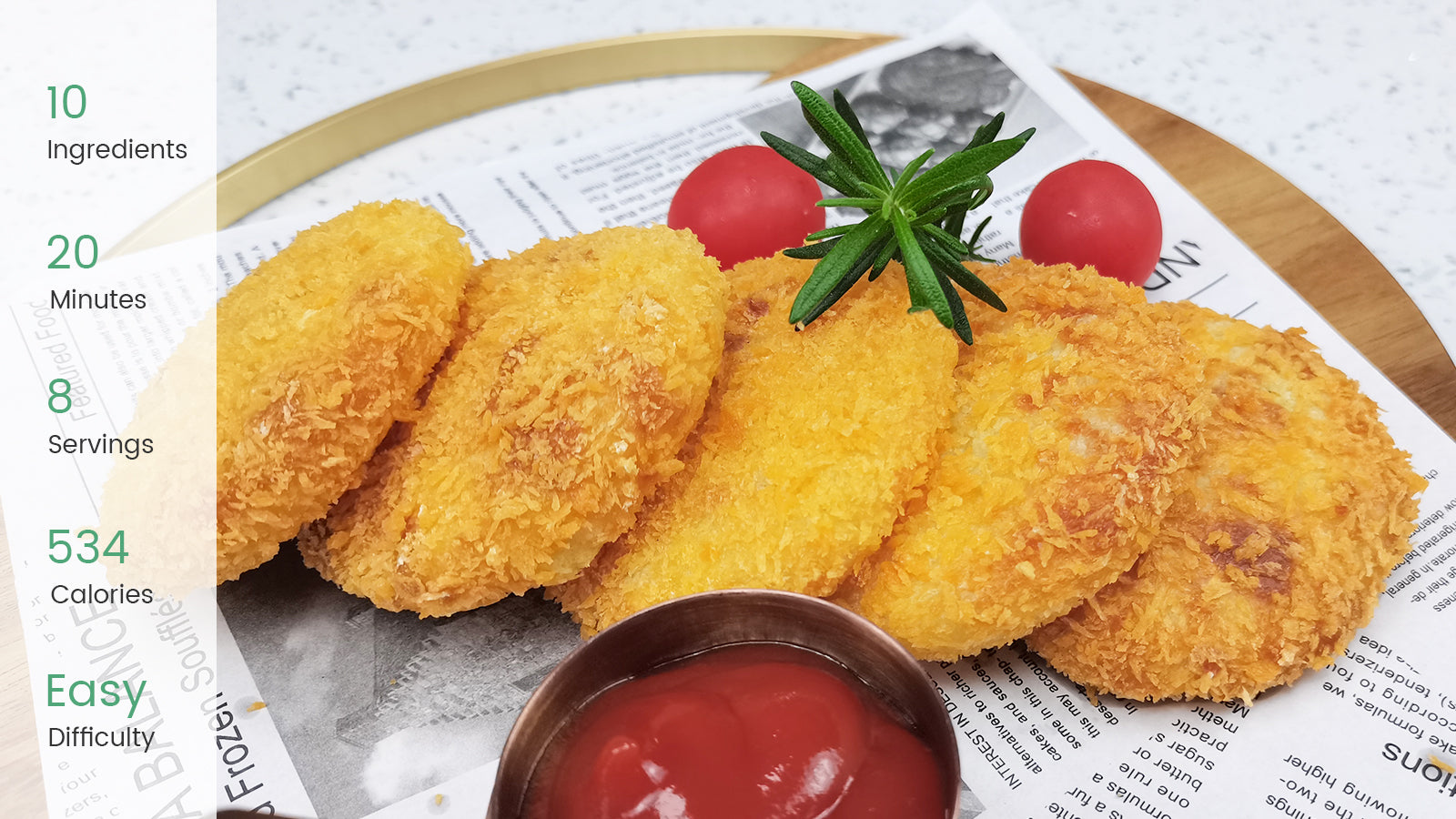 If you want me to name one homemade snack at my childhood, I would name potato cheese balls. These crisp yet creamy potato cheese balls make a great snack or an awesome side which will be loved by both kids and grown-ups. All you need are two potatoes (or leftover mashed  potatoes from yesterday) and a few very common ingredients. 
Ingredients:
200g Mashed Potatoes
(Ingredients for mashed potatoes:
2 Large potatoes
3g Salt
0.5g Black pepper
100ml Milk)
80g Flour
80g Shredded mozzarella cheese
100g Flour
4 Eggs beaten
100g Bread crumbs
30g Oil
Step by Step Cooking Instructions:
Step 1: Make 200g of mashed potatoes (check video recipe to see how to make mashed potatoes). Add 80g flour to the mashed potatoes. Combine well.
Step 2: Divide the potato mixture into 8 portions (approx. 35g each) and flatten on your hand. Press your thumb into the center of each to fill in the shredded mozzarella cheese and then shape each into a ball.
Step 3: Coat each potato ball with flour. Dip into the beaten egg and coat with bread crumbs.
Step 4: Put the potato balls on the air fryer plate and spray on the surface of the potato balls with some oil.
Step 5: Bake in air fryer to 170℃ for 12 minutes.
Step 6: Enjoy!