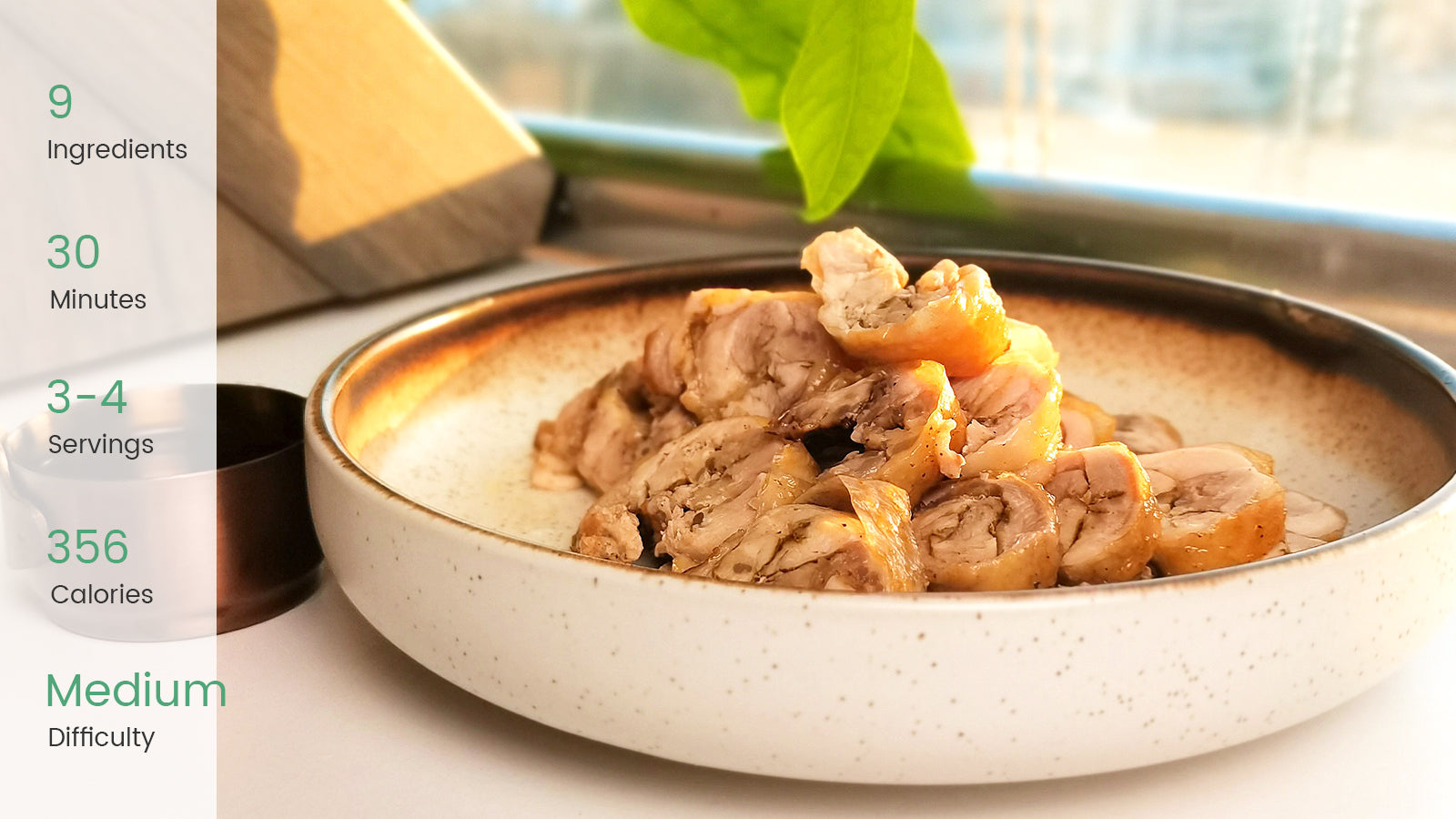 Just a few ingredients to create delicious boneless chicken thighs with irresistible flavor.
Ingredients:
250g Boneless chicken thighs
5g Salt
5g Black pepper
5g Garlic powder
5g Chili powder
3g Rosemary
10g Curry powder
(Optional) 20g Shredded mozzarella cheese
20g Olive oil
Step by Step Cooking Instructions:
Step 1: In a bowl, combine salt, black pepper, garlic powder, chili powder, rosemary, curry powder and olive oil.
Step 2: Open up the boneless chicken thighs, and season with the mixed spices prepared in Step 1.
Step 3: (Optional) Spread shredded cheese filling on the skinless side of each thigh.
Step 4: Roll the thighs with the skin side out, and tie each chicken thigh with a toothpick.
Step 5: Preheat the oven to 180℃, and then bake the stuffed chicken thighs for 10-15 minutes.
Step 6: Cut the cooked chicken thighs into thick pieces. Serve with your favorite sauce and enjoy!