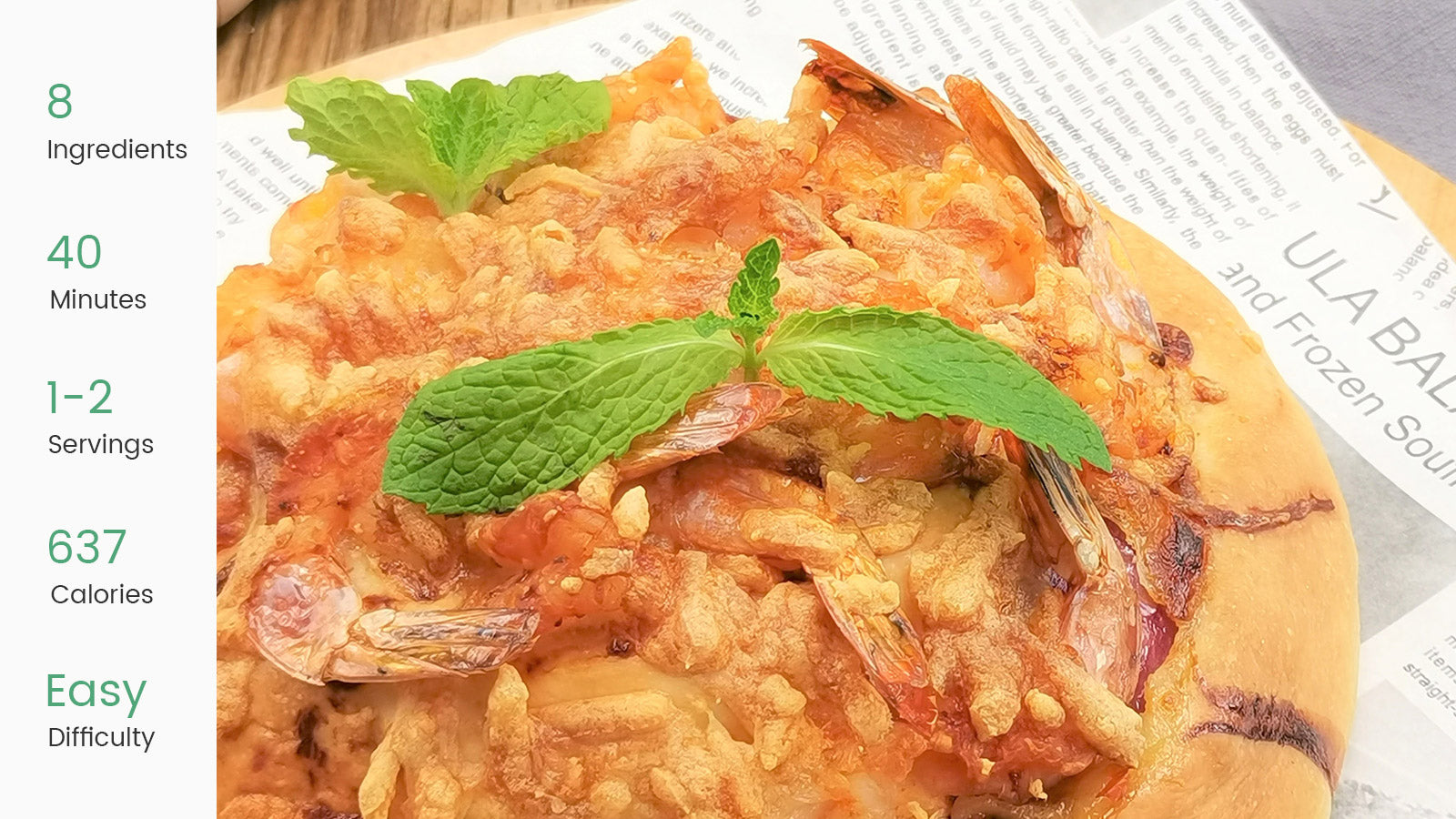 Bored with the same old "cardboard" pizza? You'll enjoy making this pizza roll with shrimp, chicken and cheese! It's so special that you could show off at a party, and quick.
Ingredients:
10 Boiled prawns
1oz Onion slices
1.5oz Pizza sauce
3oz Shredded mozzarella cheese
2oz Chicken breast slices
6.5oz Pizza dough
A little low gluten flour
Step by Step Cooking Instructions:
Step 1: Sprinkle some flour on a chopping board, roll out the pizza dough flat into a square.
Step 2: Spread the pizza sauce evenly on the dough.
Step 3: Add onion slices, chicken breast slices, and mozzarella cheese.
Step 4: Fold the dough, and roll up from one end to make pizza roll.
Step 5: Place on a baking sheet, and top with boiled prawns and mozzarella cheese.
Step 6: Air fry to 170 ℃ for 30 minutes.
Enjoy!