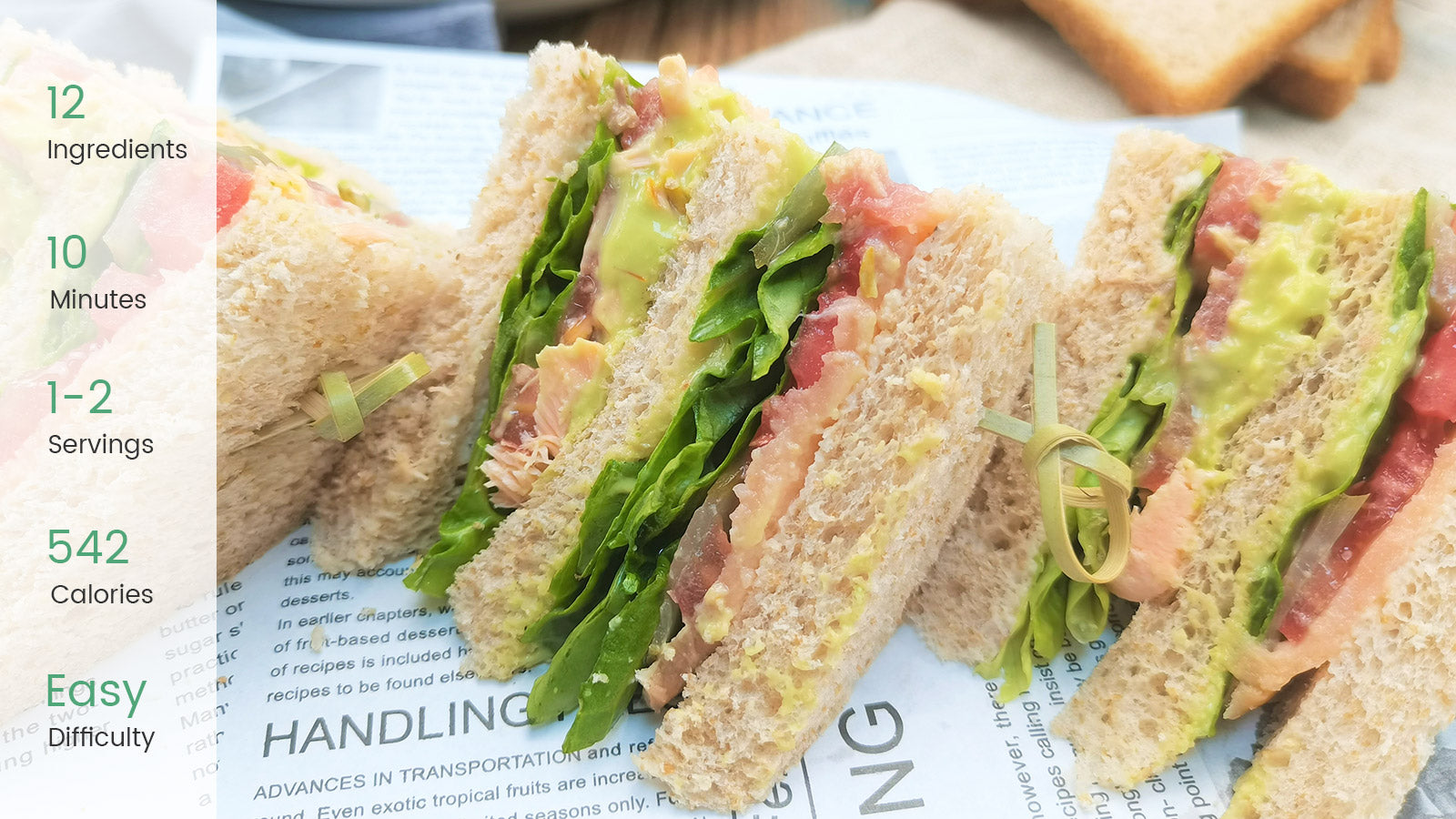 When you're in the mood for an appetizing, yet quick snack or breakfast, these Sour Cream Salmon Sandwiches are just what you need! 
Ingredients:
1oz Whipped cream
0.003oz Thyme
0.007oz Parsley
1oz Mayonnaise
5oz Cooked salmon
1 Smoked salmon slice
3 Slices of whole wheat bread
2 Slices of lettuce
3 Slices of pickled cucumber
4 Tomato slices
1oz Guacamole
0.2oz Lemon juice
Step by Step Cooking Instructions:
Step 1: Mix mayonnaise, light cream, thyme, parsley, and lemon juice together and beat with a whisk.
Step 2: Add salt and black pepper and continue to whisk to make sour cream sauce.
Step 3: Crush the cooked salmon with a fork.
Step 4: Spread sour cream sauce on the bread. Top with lettuce, tomato slices, chopped salmon, and guacamole.
Step 5: Lay another slice of bread, spread with guacamole, lettu1ce, pickles, tomato slices, and salmon.
Step 6: Top with the third slice of bread with sour cream sauce. Cut off the edges, cut into quarters and serve.
Enjoy!