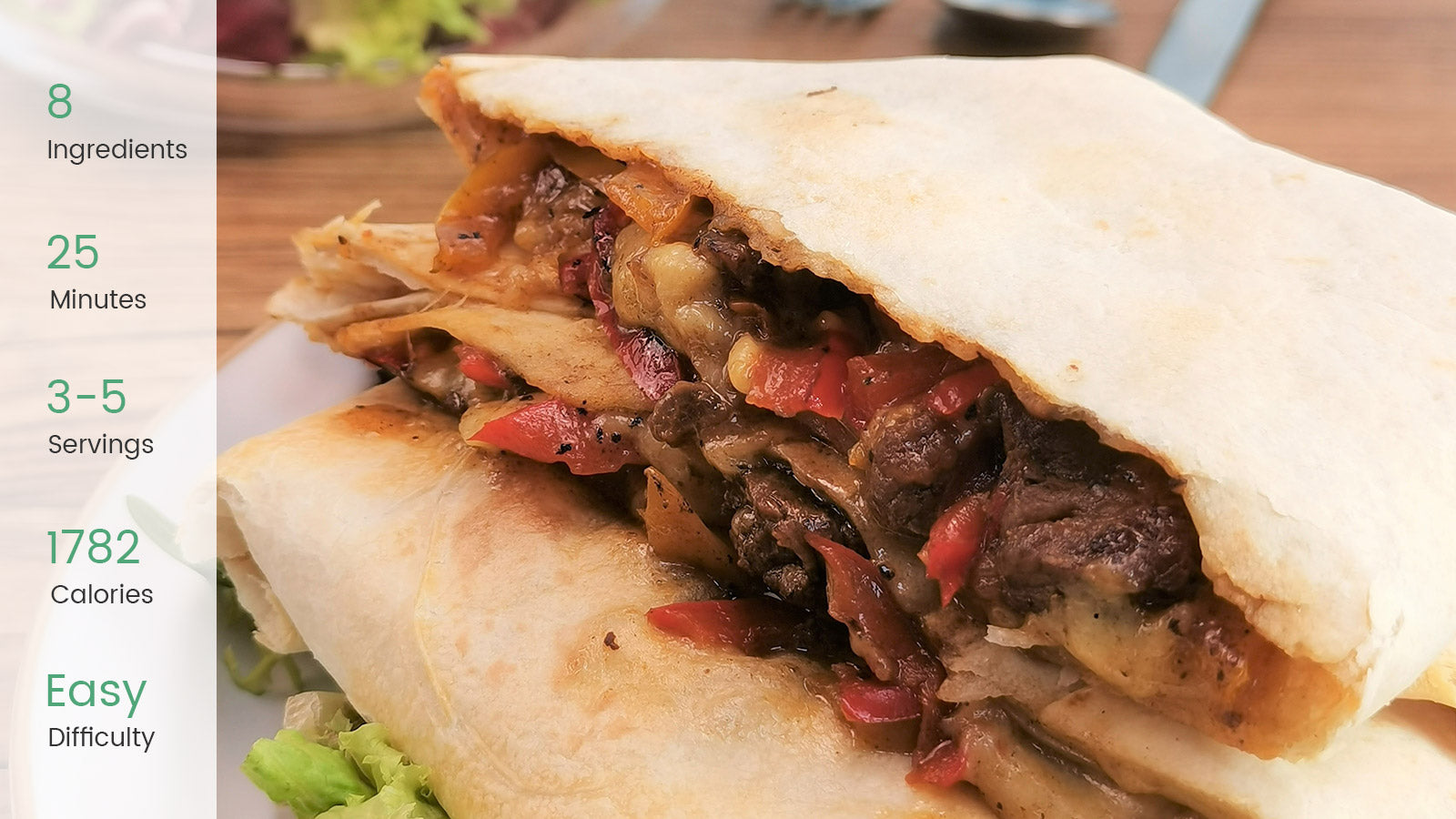 What's your favorite type of wrap? Making your beef wrap at Home. A delicious family meal for weeknights when you want something quick & easy to prepare. 
Ingredients:
2 Tortillas
7oz Beef cubes
3.5oz Shredded mozzarella cheese
3.5oz Shredded bell pepper
0.03oz Black pepper
0.15oz Salt
Rosemary
Olive oil
Step by Step Cooking Instructions:
Step 1: Season the beef cubes with salt, black pepper and olive oil.
Step 2: Pour oil in the pan and fry the beef cubes until medium.
Step 3: Stir-fry shredded bell pepper, add the beef cubes and rosemary (add black pepper sauce for richer flavor).
Step 4: Top the tortilla with cooked beef cubes, shredded bell peppers, then top with shredded mozzarella cheese.
Step 5: Top with another tortilla and fold into a pentagon shape.
Step 6: Air fry to 160°C for 10 minutes.
Enjoy!