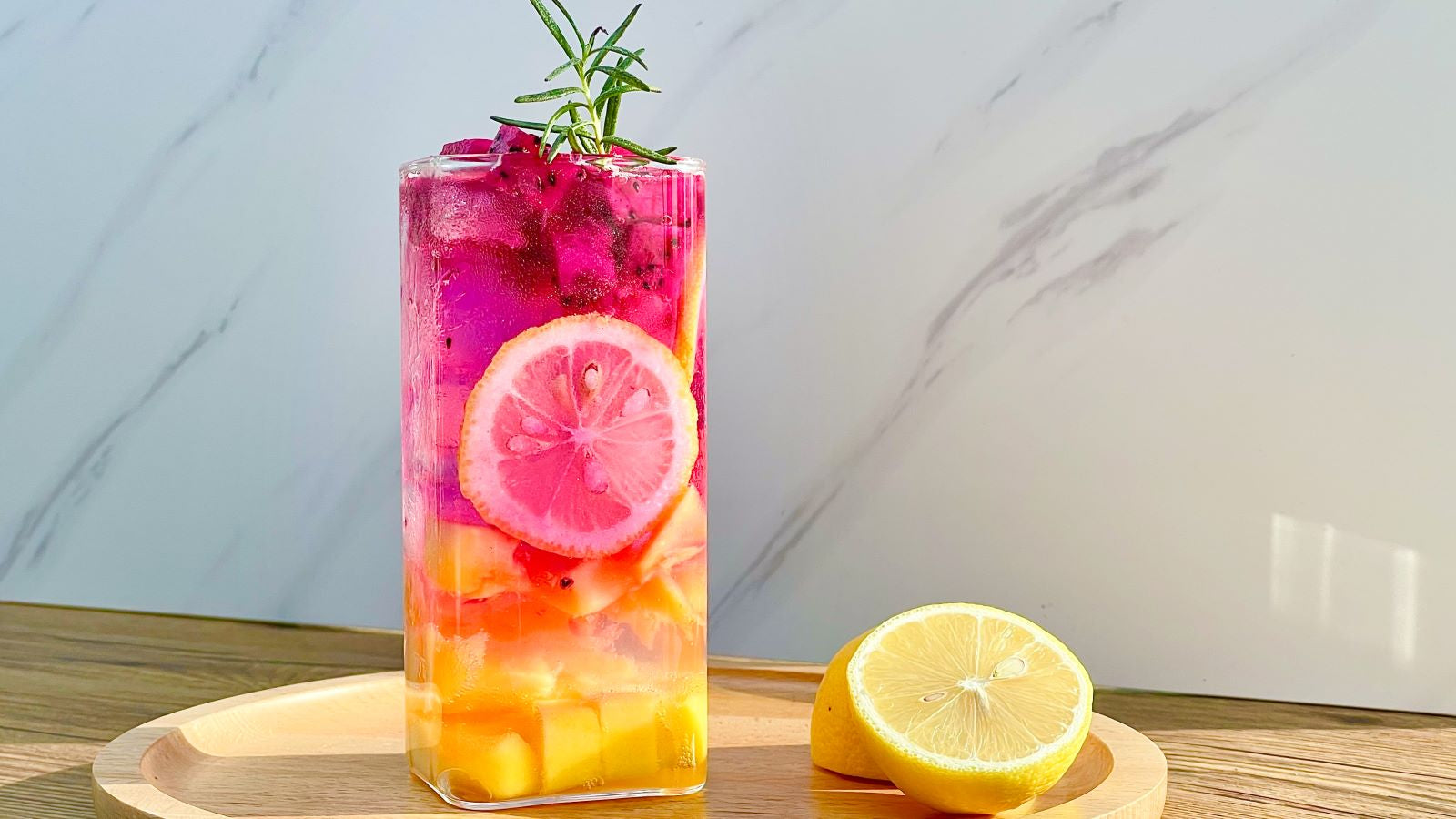 Summer is around the corner! What's your favorite summer drink? What about a glass of sparkling drink with freshly chopped fruit? Or a beautiful cocktail? Here we collect for you 5 perfect summer vibe drinks. Check and get inspired! 
1. Tropical Fruit Sparkling Drink
I love tropical fruit. They are vibrant, sweet and healthy - best ingredients for drinks. Spend 1 minute to make yourself a glass of this, and you are in for the treat!
2. Passion Fruit & Lemon Sparkling Drink
Enjoy this innovative, refreshing drink mixing passion fruit, Sprite and Yakult. Sprite would offset the sourness of the fruit to deliver the best happy taste. Surprisingly good after-meal drink!
3. Caipirinha
Caipirinha is Brazil's national cocktail. Make your own Caipirinha at home -just mix fruit and sugar together, then add liquor. Super easy!
4. Blueberry Mojito
Mojito - one of the most popular cocktails. Have you ever tried to add fruits to your Mojito? This time it's blueberries! So easy & refreshing on a summer day!
5. Cuba Libre
Coke + Whiskey + Lime mix reduces the sweetness of Coke and makes it more refreshing.