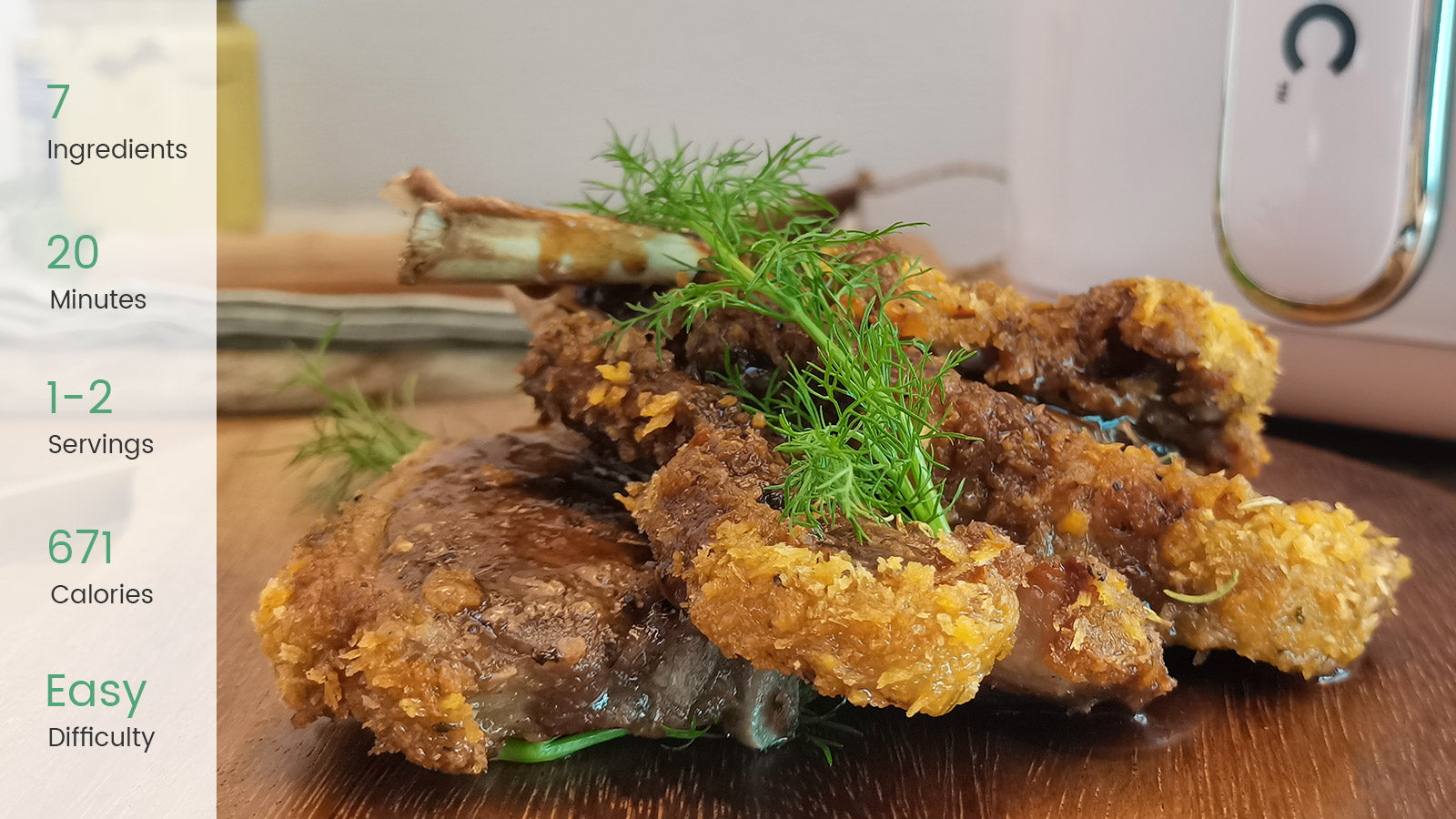 Here is a  wonderful way to prepare lamb chops.Try and make a lovely treat!
Ingredients:
4 Lamb chops
0.17oz Salt
0.17oz Cracked black pepper
0.3oz Oil
0.7oz Yellow mustard sauce
0.3oz Bread crumbs
0.03oz Rosemary leaves
1oz Black pepper sauce
Step by Step Cooking Instructions:
Marinate lamb chops with salt, cracked black pepper and oil.
Brush with yellow mustard sauce then dip in bread crumbs.
Air fry at 180°C for another 15 minutes.
Topped with black pepper sauce
Enjoy!