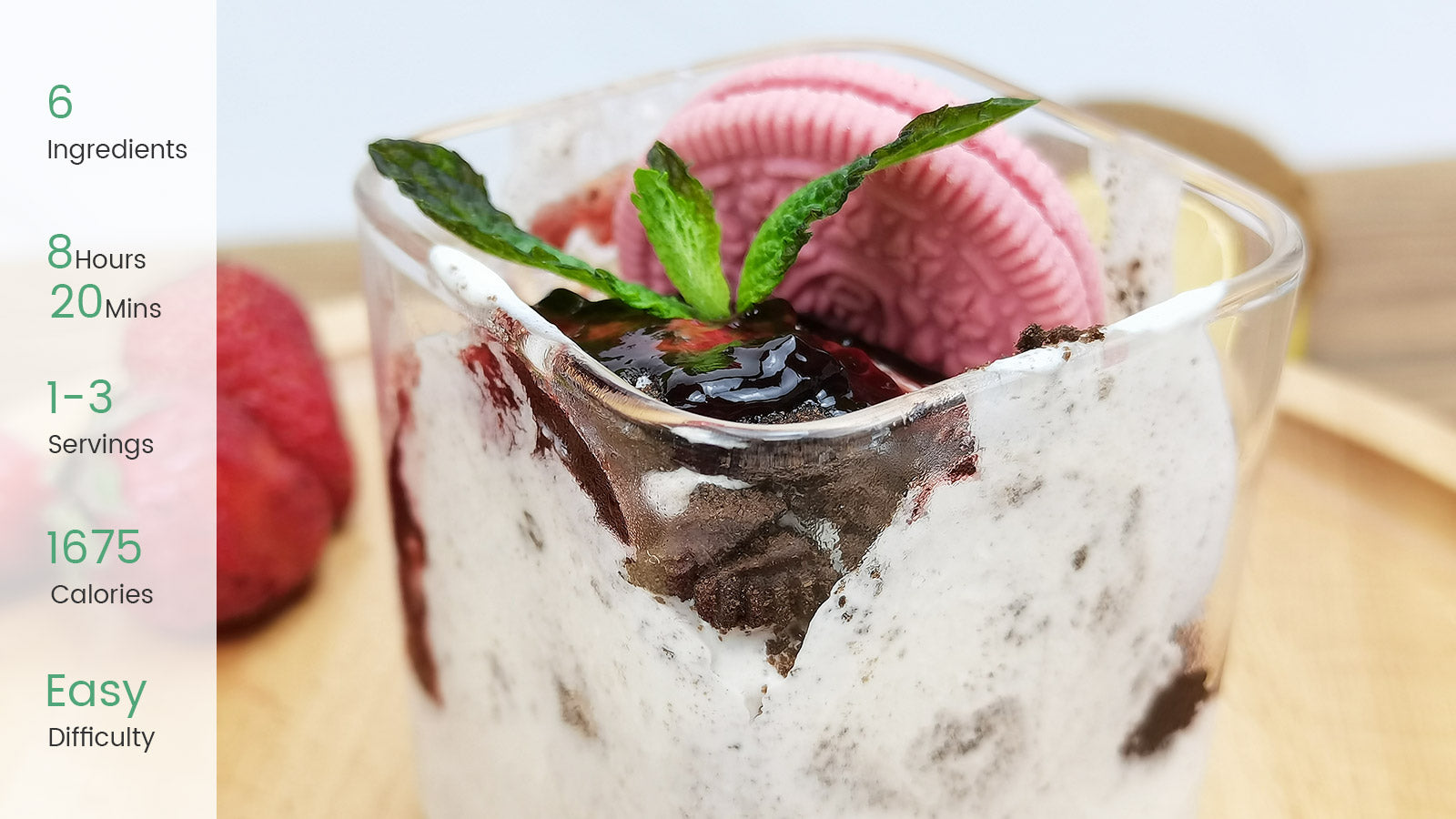 No need to run to MacDonald's for a cup of MacFlurry any more! Just 4-5 most common ingredients, and you will make yourself a perfect MacFlurry in 5 steps! A bite and - this is the taste of summer!
Ingredients:
Oreo cookie crumbles
14oz Whipping cream
5oz Condensed milk
Matcha chocolate sauce
Dark chocolate sauce
Strawberry jam
Step by Step Cooking Instructions:
Step 1: Whip the cream on low speed.
Step 2: Add condensed milk and continue to whip.
Step 3: Freeze in the refrigerator for 4 hours or more to make ice cream.
Step 4: Use an ice cream scoop to make ice cream balls and place them in a cup, and add Oreo cookie crumbs.
Step 5: Top with various chocolate sauce or jam.
Enjoy!