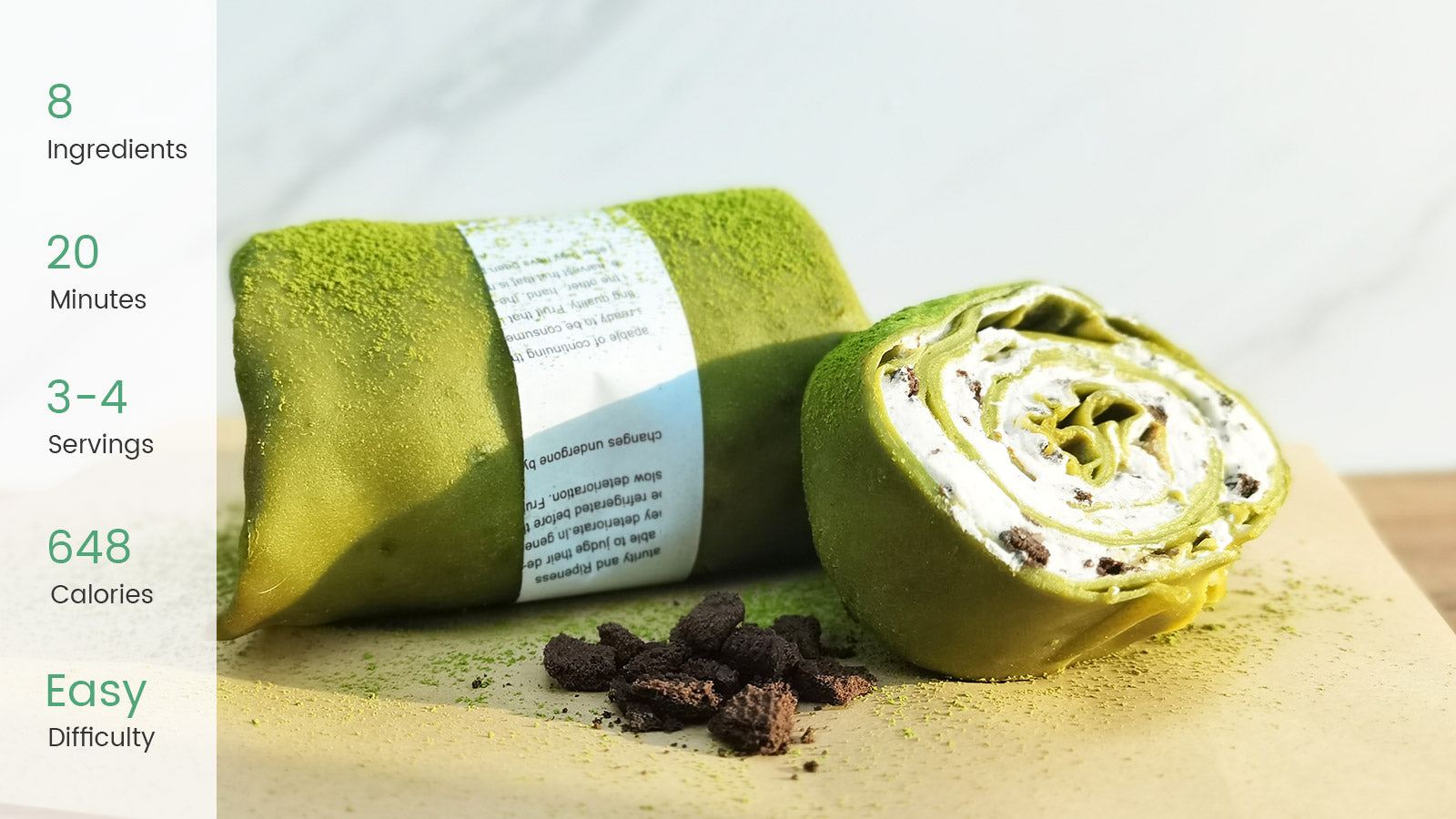 If you have a soft spot for anything matcha, I am pretty sure you're going to be as obsessed with this towel roll cake as I am.
Ingredients:
280g Milk
3 Eggs
8g Matcha powder
25g Liquid butter
100g Cake flour
120g Whipped cream
30g Oreo cookie crumbles
60g Sugar
Step by Step Cooking Instructions:
Step 1: Mix milk with eggs
Step 2: Mix cake flour with matcha powder
Step 3: Mix with 1/2 milk mixture
Step 4: Mix with the remaining 1/2 milk mixture. Add liquid butter to make batter
Step 5: Make crepe in a non-stick frying pan over medium heat
Step 6: Add 60g sugar in the cream and whip until stiff peaks form. Mix whipped cream with oreo cookie crumbles
Step 7: Lay the crepes on a board. Add the mixed cream. Fold and roll up the crepes
Enjoy!