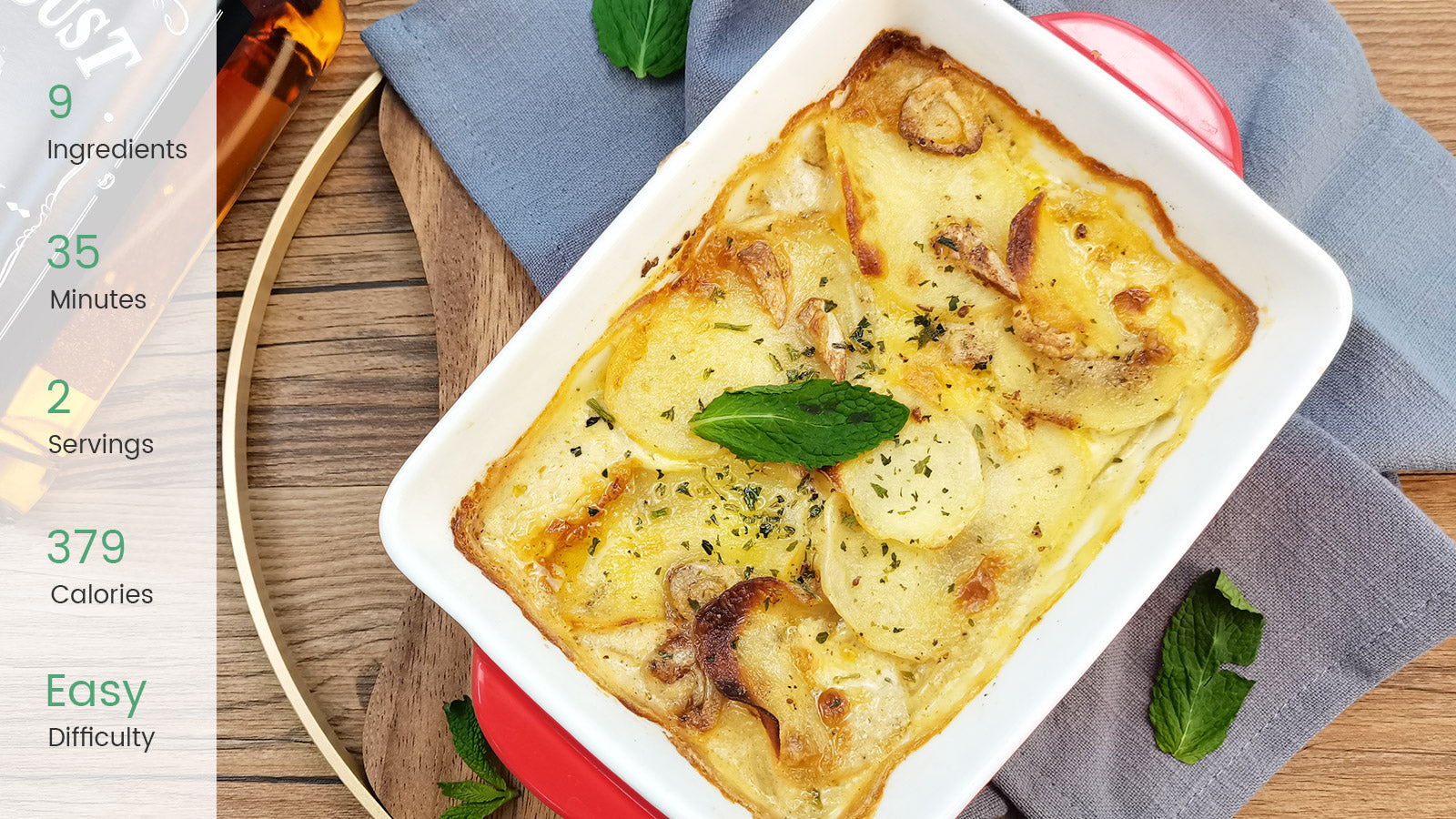 Under the golden and crispy surface is fluffy, thinly sliced potatoes with smoky bacon. The perfect dish is sure to make your mouth water! 
Ingredients:
10oz Potato slices
0.24oz Chopped Bacon
1/8 Cinnamon powder
1/8tsp Salt
1/8tsp Black pepper
0.24oz Garlic slices
3oz Whipped cream
0.2oz Butter
1oz Shredded cheese
Step by Step Cooking Instructions:
Step 1: To make the cream mixture - mix black pepper, salt, cinnamon and garlic slices with whipped cream.
Step 2: Grease the ceramic baking dish with butter. Layer with potato slices, chopped bacon, shredded cheese and repeat a few layers. Spread the cream mixture on the top.
Step 3: Air fry to 150℃ for 30 minutes.
Enjoy!